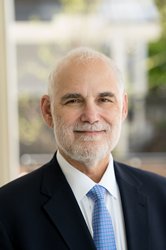 The podcast they've put together is truly something special
ASHEVILLE, N.C. (PRWEB) January 25, 2019
The city of Asheville, North Carolina is rife with real estate news, topics and interest—which is why American IRA, the Self-Directed IRA administration firm based in Asheville, has joined up with the podcast to make frequent appearances. The podcast provides the greater Asheville area with updates on the real estate conditions with a local perspective, covering a wide range of topics from real estate investing and retirement planning to the overall quality of the real estate market.
The podcast, hosted by Rodrigo Afanador and Nolan Freeland, can be found at http://avlrealestatenews.com. What was originally a YouTube series eventually "evolved," according to the website, developing into a website that's intended to serve as a one-stop shop for all things Asheville real estate. As such, the podcast highlights local perspectives, including that of American IRA.
"The Asheville market has always been one full of news and interesting information," said Jim Hitt, CEO of American IRA. "Our unique perspective at American IRA has been in helping people understand the opportunities in real estate, especially when viewed as part of an overall retirement plan. The Self-Directed IRA is one of the most powerful tools people have for making their retirement dreams come true. But at the same time, we have always tried to keep a close eye on local and regional real estate conditions, not to mention the national conditions that influence us all. Being a part of this podcast is an exciting step in our journey to providing the best information possible."
The podcast is available in a multitude of channels, including Apple Podcasts, Spotify, Google Play and iHeartRadio. Additionally, interested parties can view a list of recent episodes at http://avlrealestatenews.com/podcast-2/. This directory includes a long list of episodes covering a wide range of topics relevant to real estate investors in the Asheville area.
"The podcast they've put together is truly something special," said Jim Hitt. "And it goes beyond the Self-Directed IRA to talk about all matters of real estate in the area. For anyone who wants a broader view of investment conditions in Asheville beyond the national stock market, this is a must-listen."
For more information about American IRA, visit the website at http://www.AmericanIRA.com or call 866-7500-IRA.
About:
American IRA, LLC was established in 2004 by Jim Hitt, CEO in Asheville, NC.
The mission of American IRA is to provide the highest level of customer service in the self-directed retirement industry. Jim Hitt and his team have grown the company to over $400 million in assets under administration by educating the public that their Self-Directed IRA account can invest in a variety of assets such as real estate, private lending, limited liability companies, precious metals and much more.
As a Self-Directed IRA administrator, they are a neutral third party. They do not make any recommendations to any person or entity associated with investments of any type (including financial representatives, investment promoters or companies, or employees, agents or representatives associated with these firms). They are not responsible for and are not bound by any statements, representations, warranties or agreements made by any such person or entity and do not provide any recommendation on the quality profitability or reputability of any investment, individual or company. The term "they" refers to American IRA, located in Asheville and Charlotte, N.C.