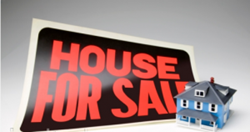 We're helping more tri-state property owners in the Cincinnati area this year through our selling service that is offered at no cost
Cincinnati, OH (PRWEB) March 06, 2015
One common downside when selling a home that property owners can experience is the additional fees payable when a real estate agent is hired. A new program offered in Ohio is now expected to offer an alternative to homeowners. A sell a house in Cincinnati, OH without a realtor service is now active at the Cincinnati Property Solutions website at http://www.cincinnatipropertysolutions.com.
What this new service will provide is a way to sell a property that is in any condition without standard realtor commissions. Because the real estate team at the CPS company do not charge fees for selling, a homeowner could be able to retain more of the profits from a sale transaction for a single or multi-family property.
"We're helping more tri-state property owners in the Cincinnati area this year through our selling service that is offered at no cost," said one Cincinnati Property Solutions rep.
The active service that is now supplied in Hamilton County and other parts of the metro Cincinnati area is also offered to landlords and rental property owners. A home that is distressed or underperforming as a rental could be sold through the CPS buyer network to provide a property owner with an exit plan for real estate.
"We specialize in helping property owners find a buyer within a week or two to relieve the burden of trying to sell a home through FSBO efforts," the rep added
The Cincinnati Property Solutions website is now featuring two methods of contact for a homeowner who is ready to sell their house. The phone system at (513) 445-4565 is offered during business hours while the web portal at http://www.cincinnatipropertysolutions.com/attention-renters features a quick-start application.
About CincinnatiPropertySolutions.com
The CincinnatiPropertySolutions.com company is one of the fastest growing housing industry companies in the tri-state area. The company now provides a selling program for property owners who are not hiring realtors or agents to sell their homes. The CincinnatiPropertySolutions.com company has launched its easy application center on its website this year to help buyers and sellers become approved for company services.