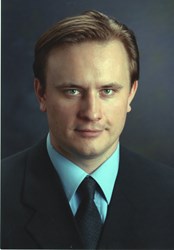 Our New Jersey clients can now expect financing approvals in 5 to 7 business days. . .
Trenton, New Jersey (PRWEB) February 21, 2014
Now, both sellers and buyers of medical practices can experience first class transition and financing services with 5th Avenue Acquisitions & Venture Capitalists' new office expansion in New Jersey, with seasoned partner, Evgeny Kobin, MD MBA. With a rapidly growing company and a long, successful track record in the medical transition industry, clients can expect excellence with 5th Avenue's confidential, professional services.
Associates and recent graduated in the medical profession who are buried in student debt or those who have little or no savings can now make their dream of ownership a reality, because 5th Avenue Acquisitions offers 100 to 125% financing in addition to working capital, requiring no down payment. Surgeons, veterinarians and dentists, whether just getting started or established in their practice, can acquire a new or existing practice without the concerns for sufficient operating revenue for the necessary operatory equipment and wages for their assistants and employees.
With 5th Avenue Acquisitions, it is easy to acquire an existing, well established medical practice business. "Our New Jersey clients can now expect financing approvals in 5 to 7 business days in most cases. A quick, no-hassle, private equity approval process allows medical professionals to advance their acquisition and expansion goals with the least amount of red-tape – something they won't experience when they approach traditional banks who usually only offer prohibitive, high down-payment SBA loan options," says Evgeny Kobin MD MBA, partner in New Jersey.
The experts at 5th Avenue serve their clients in every aspect of the medical practice acquisition including finances and tax education. "We are proud to be expanding in New Jersey. Our highly experienced transition and finance partners will walk you through all of the tax benefits and implications as it relates to your specific acquisition or expansion," says Reagan Rodriguez, CEO of 5th Avenue Acquisitions & Venture Capitalists.
The transition experts at 5th Avenue specialize in expediting practice transitions for plastic surgeons, dentists, veterinarians and ophthalmologists. They serve medical practitioners who want to acquire, expand or finance an additional, private practice. "We understand that our clients place great trust in our partners, affecting their professional reputations and their future goals. That is why we take each individual medical practice transition seriously, bringing great depth of proven experience and first-class, one-on-one service. Additionally, because we have such tightly focused services, we are not generalists like most of our competition. This gives us a serious edge in finance and transition expertise that we can pass on to benefit our clients, both buyers and sellers," says Kobin.
About 5th Avenue Acquisitions & Venture Capitalists:
5th Avenue Acquisitions & Venture Capitalists is premier merger and acquisition firm with offices throughout the United States. The firm is established with decades of combined experience and personal finance services for veterinary, ophthalmological, surgical and dental practice transitions. They have vast experience and knowledge in both the medical and financial industries which they pass on to safe-guard the professional goals and personal livelihood of their clients. Practitioners can now confidently sell a dental practice in New Jersey with Evgeny Kobin's seasoned, expert assistance. To inquire about your personal and private financial options through 5th Avenue, visit http://www.5thaavc.com