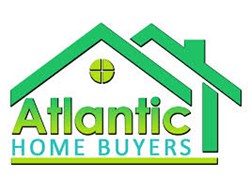 The average selling price of a property in Fredericksburg and other Virginia cities currently tops $300,000
Fredericksburg, VA (PRWEB) January 03, 2014
The realtor assisted process of selling a home involves commissions payable that not all homeowners are willing to pay at the time of closing. The Atlantic Home Buyers company is now offering its sell a house with no realtor services to owners of properties in Fredericksburg, VA at http://realestateforvirginia.com.
This solution is expected to attract owners of homes in the state of Virginia who are trying to avoid paying unnecessary fees often included during the real estate closing process. These one-on-one services are designed to introduce homeowners to real estate buyers to help close on properties faster.
One advantage to this new service is the removal of standard real estate agent fees at the time of closing. These fees can normally be as high as 9 percent in some states and affect the cash amount that homeowners receive upon successful sale of a home. This service is included in the 2014 offerings in the U.S. this year.
"The average selling price of a property in Fredericksburg and other Virginia cities currently tops $300,000," a source from the Atlantic Home Buyers company said.
This for sale by owner assistance program is expected to increase the amount of sales processed by the Atlantic Home Buyers company this year. Aside from these direct FSBO services, this company has created rental agreements to add to its solutions for Virginia state housing in 2014.
"We're now assisting homeowners selling properties, selling homes direct to buyers and offering rentals to men and women as part of our real estate services," the source confirmed.
All of the new solutions that are available can be explored using the modified website of the Atlantic Home Buyers company. A new blog for this year is introducing helpful resources that explain the company services and how these can be applied to most real estate scenarios.
Housing specialists are now providing support by telephone and by online services. All services and additional support options this company provides are visible on the company housing website.
About Atlantic Home Buyers
The Atlantic Home Buyers company is one of the largest independent real estate investing companies positioned in the state of Virginia. This company acquires up to 10 properties on a monthly basis to showcase inside of its growing portfolio of housing. The Atlantic Home Buyers company offers multiple solutions for men and women researching the housing market in multiple Virginia cities. The services for buying homes and renting homes are now featured on the company website for easy access by the general public.