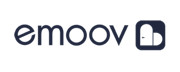 The capital suffered from wobbly knees post-Brexit but seems to have found its feet again.
London, United Kingdom (PRWEB UK) 28 November 2016
Things are looking up for the UK's property industry - the latest figures released by the Land Registry show that property prices have both increased over the past month and the past year following an uncertain market post-Brexit.
The entirety of the UK enjoyed a +0.2% average increase in property prices over the past month. England, Wales and Scotland rose by +0.2%, while Northern Ireland led the pack with a +0.8% jump month on month. The data also shows that the UK's monthly index figure stands at 114.3, a 14.3 increase since January 2015.
Looking at England only three regions saw a drop in values over the last month, with the North East (-1.9%) seeing the largest drop, closely followed by the South East (-0.9%) and the Yorkshire and Humber region (-0.4%). Despite slowing growth in the previous month, London regains its driving influence within the UK seeing the largest monthly growth, up +1.4%.
Founder and CEO of estate agency eMoov.co.uk Russell Quirk commented, "London property seems to have bounced back after dropping down the rankings last month where monthly price growth is concerned." Mr. Quirk continues. " The capital suffered from wobbly knees post-Brexit but seems to have found its feet again and will no doubt continue to do so. It's likely that prices will take a dip over the festive period as the market slows, but this winter chill should be shaken off almost immediately as the New Year is rung in."
The UK fared well annually, with an increase of +7.7% in property price and an average property price now £217,888. England enjoyed the largest annual change at +8.3% and has an average property value of £234,250. Regionally, the East of England has enjoyed the largest annual increase at 12.1%.
Since 2009 over 15,000 customers have trusted eMoov with their home sale. eMoov has built empowering technology to assist people in towns and cities all across the UK. Their award winning team of professionals is vital to a successful home sale. To learn more about the latest property and home value trends or to learn about eMoov's online estate agent services visit eMoov.co.uk today.