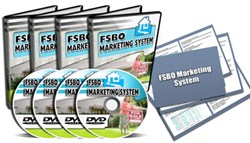 While it is true that many agents have additional marketing resources to offer the home sellers, it is also true that the seller can go to these resources directly
Nationwide (PRWEB) October 17, 2013
A popular Florida real estate marketing company for private home owners has recently announced the release of their newest for sale by owner program dubbed "Sell My House Fast". While the company normally deals with real estate enterprise clients, their newest plan is geared for the private home owners with a desire to sell their home, on their own, and without the use of a traditional real estate company.
The company has stated that, because of the current real estate market conditions, more home owners are now trying to find other ways to sell their homes without the need to use a real estate agent or pay real estate broker commissions. Websites like Google and Bing have made it easier than ever for the average home seller to list their owner properties and manage the sales process themselves.
Simon Landers, spokesperson for the company states, "Many consumers are under the false impression that a real estate agency is required or even recommended to sell their homes. While it is true that many agents have additional marketing resources to offer the home sellers, it is also true that the seller can go to these resources directly and cut out the middle man. Many home sellers have discovered drastic savings in the cost of selling their homes as a result."
Mr. Landers continues, "Here is how our system works. It is simple in concept and execution and powerful in results. First off, we take the property address and register the address with over 1,000 different high traffic websites. We then take each of these websites and develop content around various keywords that pertain to the property. For example, if the home for sale is a waterfront Key West style home on a deep water dock, then essentially up to 1,000 different websites will be immediately have content created around that topic. This in turns draws in the visitors, then the visitors fill what we call a funnel. The goal is to fill this 'funnel' with as many visitors as possible. The end result is the sale of the home."
Home owners interested in learning more about the company and their programs can contact the firm at (727) 459-8841 or visit the website.