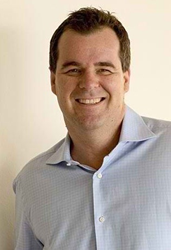 A lot of Aussies out there are passionate about becoming home owners, but their lack of funds is a kink that's preventing them from reaching that dream.
(PRWEB) March 29, 2014
RP Data revealed that Sydney house prices are officially higher than the rest of the other capital cities, (News.com.au reported on 19 March 2014).
Currently, median house prices in Sydney are at $570,000, while the median price for Melbourne, Brisbane, and Adelaide are at $480,000, $460,000, and $405,000 respectively.
"Rapid house prices increases are part of the property boom we're experiencing right now. Unfortunately, not everyone is excited in these recent developments in the Australian real estate market, like cash-strapped home buyers who are being left out of the boom, because they don't have the money needed to get into property for sale," commented Rick Otton, Australia's most-sought after property coach.
"Don't get me wrong. A lot of Aussies out there are passionate about becoming home owners, but their lack of funds is a kink that's preventing them from reaching that dream," he added.
Mr. Otton then shared in a recent interview for his Free Pack that Aussies shouldn't let kinks, like rapid house price increases, get in the way of their passion and excitement of owning a home.
"I believe that you don't have anything unless you're passionate about something, but when the passion runs out, the things you do just become a process. When you're buying property, expect obstacles and hurdles, but as long as the passion's still there, you'll start treating these obstacles as your widget to success," he said.
"One effective widget to becoming a home owner through seller finance strategies. With these strategies buyers and sellers can agree on flexible payment terms that helps buyers buy a property for sale without paying a large amount of cash deposit or even obtaining a new bank loan," according to Mr. Otton.
For more information on seller finance and how to grow your property portfolio or buy your dream home without paying a large amount of cash, visit http://creativerealestate.com.au/freepack/ today to get your copy of Rick Otton's limited edition Power Property Profits Pack.
About Rick Otton
Australian property investment specialist, Rick Otton, has been developing, sharing and teaching his innovative real estate strategies for 23 years. As the founder and CEO of We Buy Houses, which operates in the US, UK, Australia and New Zealand he is known for introducing cutting-edge techniques that have enabled previously disenfranchised people to get out of the rental cycle and into their own homes.
His innovative low-risk, high-reward approach to Australian real estate investing has been featured in a variety of television programs and magazines, including Today Tonight, Hot Property and Australian Property Investor. His real estate book, published in 2012, ''How To Buy A House For A Dollar', voted by Money Magazine and Dymocks Book stores as one of the Top 10 Most Popular Finance Titles for 2013.
As well as conducting free seminars, workshops and conferences in the UK and Australia, Mr Otton releases a weekly podcast on iTunes, Creative Real Estate. In these he shares examples of real transactions, and you can listen to his students share their own experiences using his strategies.
Go to CreativeRealEstate.com.au to listen to Rick's free podcasts.