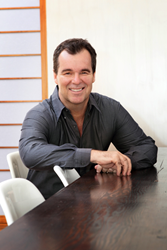 Shane has a great strategy of starting at the end, which basically involves asking sellers what they would do if they could sell their house today.
(PRWEB) July 02, 2014
Leading property investor and real estate educator, Rick Otton, has recently made his latest podcast available to followers of his creative real estate strategies, on We Buy Houses Radio. Mr. Otton's methods are proven in a range markets, both domestically within Australia and internationally, as well as in all market conditions. His latest podcast titled "Helpful Hints to Attract Sellers" draws on his many years of experience, as well as those of one of his successful students, to teach others.
"To go right back to basics, the two key parties in a property transaction are the buyer and the seller. Implementers of my strategies make a connection with a seller, build rapport and have an open and honest discussion – all critical to success," said Mr. Otton.
"In this podcast I chat with one of my students, Shane, and we shows that while there are a lot of different tweaks to the overall strategy that can be used, there are certain guiding principles that work 99% of the time," said Mr. Otton.
"First and foremost is building rapport with a potential seller and establishing a relationship. This doesn't mean that you have to be best friends, but asking a seller about why they are selling, what they want from the transaction and other questions will get them talking, and more comfortable with the scenario."
"Shane has a great strategy of starting at the end, which basically involves asking sellers what they would do if they could sell their house today. This kind of visualisation is great to get sellers to focus on the end result and get them talking," said Mr. Otton. "Using humour, and being totally 'up front', are also great tools to break down barriers and any defensive tendencies, which are natural when folks are talking about selling their most valuable worldly asset," said Mr. Otton.
"Some other big pointers are to make sure that if you are dealing with a family home, to speak to both homeowners. Also consider meeting in person and at a neutral venue, such as a local coffee shop, to remove some of the emotional baggage that can come from selling a house."
"There are a lot of ways to implement my strategies and techniques to make money from the property market. I share these on my website and podcasts, in seminars and workshops, but I believe that just these hints will greatly increase investors chances of success," Mr. Otton said.
The website to which Mr. Otton is referring is the We Buy Houses Radio Show. On it there are a range of resources for those interested in learning about Mr. Otton's proven and successful methods, as well as the podcast in full along with transcripts.
For subscribers to We Buy Houses Radio, Mr. Otton now offers a complimentary, downloadable, Property Investors Toolkit at http://www.creativerealestate.com.au.
Australian property investment specialist, Rick Otton, has been developing, sharing and teaching his innovative real estate strategies for over 20 years. As the founder and CEO of We Buy Houses, which operates in the US, UK, Australia and New Zealand he is known for introducing cutting-edge techniques that have enabled previously disenfranchised people to get out of the rental cycle and into their own homes.
His innovative low-risk, high-reward approach to Australian real estate investing has been featured in a variety of television programs and magazines, including Today Tonight, A Current Affair and Australian Property Investor. His real estate book, published in 2012, ''How To Buy A House For A Dollar', was voted by Money Magazine and Dymocks Book stores as one of the Top 10 Most Popular Finance Titles for 2013.
As well as conducting free seminars, workshops and conferences in the UK and Australia, Mr Otton regularly loads free podcasts to We Buy Houses Radio. In these he shares examples of real transactions, and often has his students as 'guests' who discuss the different ways they apply his teachings to their own clients.
These podcasts can be accessed at no charge at CreativeRealEstate.com.au.