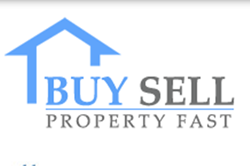 There are still 000's of people struggling to sell their homes
London, UK (PRWEB UK) 22 October 2013
"We all have read the press recently, including front page stories in the Daily Mail and Daily Express.The news in really encouraging but we are still finding a huge amount of vendors desperate to sell their properties quickly." Reports Richard Manzanero, MD of http://www.buysellpropertyfast.co.uk.
Even as recently as 21st October, 2013 the Daily Mail reported, "House prices in London surge 10% in a month...."
"Each week we are still getting lots of calls from home owners who need to sell their properties quickly. In many instances it's because a change in financial circumstances such as a loss of a job, debts or divorce or simply because they may need to move to find work or their job location has changed. Unfortunately selling a property can still be extremely tricky especially if it needs to be sold in a hurry. Buyers want a great deal and are happy to shop around and sit it out until they find exactly what they want at a price they want to pay."
"Unfortunately there are many households who cannot afford to take a huge price drop. Usually it's because they don't have enough equity in the property or cannot afford all the costs associated with selling a property, which can run into £000's"
"Since we started the business over 7 years ago we have helped hundreds of people move on. We have always tried to provide an ethical win:win solution and I am sure this is one of the main reasons we have been so successful."
"Our priority has always been to provide a flexible solution that works for both parties. Many of the "Quick Sale" property companies will only consider buying a property at a huge discount, generally in the region of 25-30% off current market value. This leaves a massive amount of people who are either not prepared to accept such a low offer or do not have sufficient equity in their property to be able to afford it."
"Our business has grown organically, from referrals from people we have helped and we are now focused on increasing our online presence to expand our operation further."
"There is no greater feeling of satisfaction than when a delighted client calls to thank you for helping them move on with their lives. It makes it all worthwhile!"
If you would like a no obligation chat with Richard or a member of his team about how they can help find a win: win solution when selling your property please contact us on 07831 586362 or 0800 043 6316 or Email info(at)BuySellPropertyFast(dot)co(dot)uk. You can always visit our website too http://www.BuySellPropertyFast.co.uk and request a free valuation report on your property.