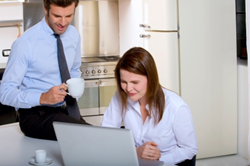 The need to sell homes faster is one common theme that many homeowners share who are facing foreclosure, bankruptcy, divorce or other extraordinary scenarios as a property owner
Richmond, Virginia (PRWEB) September 14, 2013
The for sale by owner strategies that exist for a property owner to sell direct to a buyer are not effective for all homeowners. The Real Estate News Wire company has now launched its Selling Your Own Home by FSBO Help online at http://realestatenewswire.com/buy-houses. This program offers multiple options to assist any property owner with a home sale.
The standard commissions that sellers of property pay during the closing process increase each year. Brokers, agents and others involved in marketing properties professionally generally take a sizable portion of a property sale price when listed with realtors.
The FSBO options that are now offered online remove many of the fees and blockades during the closing process.
"The need to sell homes faster is one common theme that many homeowners share who are facing foreclosure, bankruptcy, divorce or other extraordinary scenarios as a property owner," a rep for the RealEstateNewsWire.com company said.
The marketing that is generally required to reach targeted buyers able to submit a market offer for a property can be one expense that an owner of a home can pay during the FSBO process. Part of the strategies that are now accessible on the RealEstateNewsWire.com website offer ways that homeowners can eliminate the marketing expenses to find buyers using an internal buyer network.
"We're working with groups of buyers who are able to submit cash offers for homes that are in any exterior or interior condition in any state in the U.S.," the rep added.
Homeowners who have exhausted many of the resources that are available when a real estate agent is not used to help sell a property could access the services now online. These services are offered without cost and are useful for removing the burden of going the traditional route for home sales in North America.
About RealEstateNewsWire.com
The RealEstateNewsWire.com company now provides homeowners, investors and others in the real estate industry with information for buying and selling homes. This company is staffed by a group of specialists who work daily offering information and content online to the public. The RealEstateNewsWire.com website now features company information as well as reports and stories about real estate agencies in the U.S. performing alternative sales and acquisition transactions for the public. This company syndicates all of its housing data to media companies online publishing content for consumers.