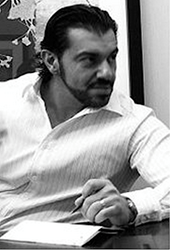 This is traditionally a really profitable time for my fitness boot camps and it should be for everyone with a fitness business.
Chino Hills, CA (PRWEB) October 01, 2014
Bedros Keuilian is not only the founder of the internationally-franchised Fit Body Boot Camp fitness boot camps, he's also considered the leading expert on marketing and selling personal training, with sold out business summits, a line of high-demand fitness marketing systems and a stint as marketing consultant to a recent Spike TV reality show to his name.
With October looming, Keuilian says that now is the time for personal trainers and fitness business owners to focus their marketing on the holidays. He says there three things fitness businesses should be doing: offering great low-barrier holiday promotions, selling personal training as a gift idea and marketing to people's desires to lose a little weight before the holiday season.
"This is traditionally a really profitable time for my fitness boot camps and it should be for everyone with a fitness business," says Keuilian. "There are so many effective ways to market fitness coming up on the holidays."
Keuilian says that low-barrier offers are one of the best strategies for bringing in new clients, whether they're purchasing for themselves or buying the offer as a gift.
"People are looking for healthier and more meaningful gifts these days," he explains. "They want to give something that lasts longer than one day or that won't just sit on a shelf in the den. With the focus on healthier living, personal training is a really popular gift and one that won't be expected. A low barrier offer is a great way to tap into that market.
Keuilian explains that a low-barrier offer is one that costs less than $100 and is for a very limited time, which cuts down on the cost risk for fitness businesses. Once the new trial member is in the door, trainers and fitness business owners have two to four weeks to "wow" the person and sell them a long-term membership when the offer period has ended.
"These short-term offers are also a great way to attract people who are trying to lose some weight before the holidays, but they're also watching their money because shopping season is on the way," says Keuilian.
He adds that once the person sees the results they're getting, they'll be much more likely to sign on for a full, long-term membership.
"It's not atypical for my boot camps to see conversion rates as high as 80-90% when they're selling personal training to someone who's been using a short-term offer."
Keuilian adds that the time to take advantage of pre-holiday marketing is now, before people finish their shopping lists or decide to put off losing weight until they make their New Year's resolutions.
About Keuilian Inc.
Keuilian Inc. (est. 2007) was founded by fitness marketing and business consultant Bedros Keuilian, who has been named the "hidden genius" behind several of the biggest names in the fitness industry. In addition, he is also the founder of the popular fitness marketing blog, PTPower.com, and founder and CEO of the indoor fitness boot camp franchise, Fit Body Boot Camp.
To find out more about Bedros Keuilian and his fitness boot camp franchise, please visit http://www.ptpower.com/ and http://www.myfitbodybootcamp.com/.