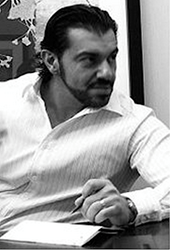 The main key is to become known as an expert in your particular area of fitness; to build a reputation as the best person at what you do in the community where you are.
Chino Hills, CA (PRWEB) November 14, 2014
Bedros Keuilian, founder of the international Fit Body Boot Camp franchise and recognized as the leading fitness marketing coach, says that too many personal trainers focus on competing with low-priced gyms in their areas instead of learning the keys to successfully selling personal training in higher-priced, long-term packages.
"Personal trainers who compete on price with everyone else in their area will always be struggling to build their income," says Keuilian. "Instead, they need to be asking themselves why there are trainers out there commanding excellent prices for annual contracts and actually having to turn people away."
Keuilian has uploaded a new video that explains step-by-step how to become one of those trainers. The video is an hour-long session from his recent Fitness Business Summit and it explains why some trainers are able to charge more than anyone else in their area and how other personal trainers can do the same.
"The main key is to become known as an expert in your particular area of fitness; to build a reputation as the best person at what you do in the community where you are," says Keuilian.
"I have nothing against celebrity trainers; in fact, I consult for quite a few of them, but while most celebrity trainers are really good, none of them are the very best trainer in the world. What they've done is build a reputation for themselves as experts in a particular thing, so that people are willing to pay a premium for their services."
Keuilian adds that any personal trainer can do the same thing, and start selling personal training packages costing $5,000 or even $12,000 a year, if they're willing to put some time into their local reputations.
"Trainers have to get their names and their expertise known in their communities by sharing valuable information on social media, participating in local events, networking with other local businesses that cater to the same customers and so on," says Keuilian. "The more people see your name associated with fitness or fat loss or what have you, the more they will come to think of you as the 'go to' fitness expert in the area."
He adds that the economy has nothing to do with the potential for selling personal training at higher price points.
"There are always people who would rather buy the best of anything, no matter what," he explains. "They shop around for the best interior decorator, the best hair stylist and they pay far more than they would if they went to someone else, but that's how they choose to spend their money. If a personal trainer has a reputation in the area as an expert or local authority, then they'll attract this type of client."
"It's also important to remember that if you're selling personal training packages at a much higher price point, you can make much more money with far fewer clients and take yourself out of the competition altogether. Let the big gyms fight it out at $50 a month."
About Keuilian Inc.
Keuilian Inc. (est. 2007) was founded by fitness marketing and business consultant Bedros Keuilian, who has been named the "hidden genius" behind several of the biggest names in the fitness industry. In addition, he is also the founder of the popular fitness marketing blog, PTPower.com, and founder and CEO of the indoor fitness boot camp franchise, Fit Body Boot Camp.
To find out more about Bedros Keuilian and his fitness boot camp franchise, please visit http://www.ptpower.com/ and http://www.myfitbodybootcamp.com/.