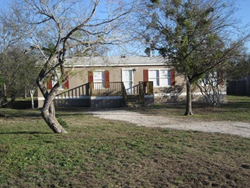 ...You had better document every little detail about the transaction, otherwise you will have an uphill battle selling the contract
Lansing, MI (PRWEB) May 28, 2014
DICARO & ASSOCIATES, LLC purchases a sloppily written land contract secured by a 15 acre farm with an old mobile home. A farm in northern Michigan has been in Jason Dune's family for over 50 years. When he acquired a real estate note after his father's passing, he decided to sell it only to find that no company wanted to work with him because the only document he could provide was a poorly written land contract.
DICARO & ASSOCIATES was the only company willing to work with Mr. Dune to clean up the asset and pay him cash today. "If you are trying to sell a note or trying to sell a land contract, you had better document every little detail about the transaction, otherwise you will have an uphill battle selling the contract" says Nicholas di Caro, Senior Investment Partner for DICARO & ASSOCIATES, LLC.
Specifically, one of the major hurdles above a lack of documentation was a cloud on title that took an additional 2 months to resolve with attorneys and the creation of new documents. At the end of the day, DICARO & ASSOCIATES was able to get a new lender's title insurance policy issued and successfully purchased the land contract for a lump sum of cash today.