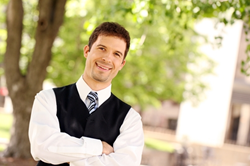 Organize your information before you make that call to note buyers about selling. It will make your life easier!
Austin, TX (PRWEB) March 31, 2014
To ease the stress and anxiety associated with selling a trust deed note, mortgage, or real estate land contract, DICARO & ASSOCIATES issues these recommendations to note holders and note brokers wanting to sell their future payment streams.
1. Gather all the documents that were created in the original transaction and scan them as PDF files. This will speed up the transfer of the documents to the note investor. Usual documents include a note or promissory note, mortgage or deed of trust, and closing statement or HUD1
2. Type a 1 page summary highlighting the details of the property, the specific terms of the loan, and the positive attributes of the borrowers, prior to submitting the file to the investor. This will help the note buyer get a bird's eye view of the transaction so he or she can become more comfortable with what they will be buying.
3. Gather and highlight a payment history that will prove the payments are currently being paid on time. This is one of the most important steps when a note is sold. Acceptable forms of proof include copies of canceled checks, deposit slips with the bank stamp on them, money order receipt slips, and scanned bank statements showing the deposit amount.
"We are living in the information age. But unfortunately, few people know how to organize, communicate, and manage information. The person who does, has a marked advantage in all areas of life" says Nicholas di Caro, Founder, DICARO & ASSOCIATES, LLC.
Nicholas di Caro is the Senior Investment Partner for DICARO & ASSOCIATES, LLC. Operating in all 50 states from their Chicago, Illinois location, they invest in performing and non-performing real estate notes from $5,000 to $5,000,000. They are actively buying privately held mortgage notes, deeds of trust, and land contracts secured by single family residences, mobile homes with land, and commercial properties. Additionally, they are purchasing billboard ground leases, cell phone tower leases, and windmill leases for cash today. They have the ability to buy notes that other companies have denied, in addition to providing creative purchase options that are new to the industry. Learn more at http://www.nicholasdicaro.com