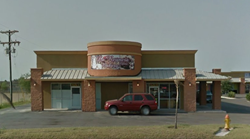 [The note holder] was able to sell his note for cash, and we were able to get a double-digit return on our money
Atlanta, GA (PRWEB) May 28, 2015
A privately held security deed and note sells to Chicago based private equity firm, DICARO & ASSOCIATES,LLC.
When John Paterson of Houston Texas inherited a property in Adairsville Georgia, he immediately wanted to sell the property before it lay to waste. Unfortunately, John was not able to sell the property to a buyer who could get their own bank financing. He was, however, able to find a woman who had a steady income from being on government disability and she was able to pay a 15% down payment. Mr. Paterson was able to sell the property, but now he was stuck with collecting the payments over more than 10 years.
Mr. Paterson was able to sell his interest in the real estate note receivable to DICARO & ASSOCIATES for a lump sum of cash today. He did not have to wait any time to get his money.
"He was able to sell his note for cash, and we were able to get a double-digit return on our money", says Nicholas di Caro, Founder of DICARO & ASSOCIATES, LLC.
Nicholas di Caro is the Founder and Senior Investment Partner of DICARO & ASSOCIATES, LLC. Based out of their Chicago, Illinois location, they buy, sell, hold, and service privately held mortgage notes, trust deeds, land contracts, and installment sales agreements in all 50 states. They are actively buying performing loans secured by single family residences, mobile homes with land, and commercial properties. They have the ability to buy and sell notes that other companies have denied, in addition to providing creative purchase options that are new to the industry. Additionally, they are a boutique loan servicer willing to accommodate unique requests. They specialize in servicing mortgages and loans from $150,000 and above.