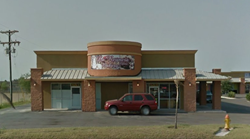 This was a slam dunk deal in a rapidly expanding area of McAllen. We just couldn't lose.
McAllen, TX (PRWEB) January 30, 2015
Local real estate developer found DICARO & ASSOCIATES, LLC a "God Send" when he sold his privately held note and deed of trust for a lump sum of cash in exactly 6 days. The real estate developer was trying to close on another transaction and needed the cash to take advantage of that opportunity.
He would have missed that opportunity if he had to wait 30 to 45 to 60 days, like most other companies that buy notes would have required.
"This was an exceptional deal where the borrower put 38% cash as a down payment, personally signed, was a well qualified borrower, and the promissory note and loan terms were favorable to investors who buy notes", says Nicholas di Caro, Founder of DICARO & ASSOCIATES. He adds, "This was a slam dunk deal in a rapidly expanding area of McAllen. We just couldn't lose."
Nicholas di Caro is the Senior Investment Partner for DICARO & ASSOCIATES, LLC. Operating in all 50 states from their Chicago, Illinois location, they invest in performing and non-performing real estate notes from $5,000 to $50,000,000. They are actively buying privately held mortgage notes, deeds of trust, and land contracts secured by single family residences, mobile homes with land, and commercial properties. Most recently they have expanded their purchasing ability for billboard ground leases and cell phone tower leases. They have the ability to buy notes that other companies have denied, in addition to providing creative purchase options that are new to the industry. Learn more at http://www.nicholasdicaro.com