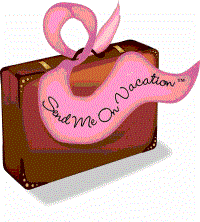 Las Vegas, Nevada (PRWEB) October 08, 2013
Send Me On Vacation, a 501(c)(3) non-profit organization, is excited for its annual event to be held at the stunning Lumeria Maui Resort and Spa in Makawao, Hawaii to be held November 1-5, 2013.
This annual event truly embodies SMOV's vision to provide breast cancer survivors with vacations to heal their mind, body and spirit. This luxurious boutique resort is located on six acres of pristine land on the north shore of Maui. Lush edible gardens cover the property, and the harvest from these gardens is served to guests at the farm-to-table dining café. The gardens feature fruits, vegetables, herbs and many of the native and spectacular plants and flowers that call Hawaii their home.
Guests on this retreat will meet the 2013 Hawaii survivor at the launch of the Body-Mind-Spirit Program. The Mind-Body-Spirit Program embodies the essence of everything that SMOV stands for and is a truly great program and will benefit many breast cancer survivors. In addition to a special SMOV dinner on the property, guests will also enjoy breakfast and yoga classes during their five-day stay at this breathtaking resort.
The SMOV Charity Golf Tournament Co-Sponsored by Chicago Title Timeshare will be help on November 3, will be one of the many highlights of the retreat, with the proceeds going to fund vacations for breast cancer survivors that so desperately need and deserve a vacation once their treatment has been completed.
"We are so excited to be hosting our annual event at the gorgeous Lumeria Maui resort," said Gene Backus, who is on the Board of Directors for Send Me On Vacation. "The retreat is sure to be a rejuvenating experience for anyone who attends."
Send Me On Vacation is a non-profit dedicated to sending breast cancer survivors on vacations to rejuvenate their mind, body, and spirit once their treatment has been completed. SMOV knows how financially devastating cancer treatment can be, and provides these women with vacations to strengthen and invigorate them for the next stage in their lives.
For more information about the annual event and Send Me On Vacation, visit http://www.sendmeonvacation.org.