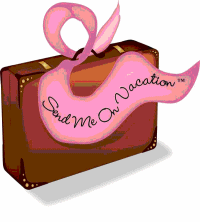 Napa Valley, California (PRWEB) September 11, 2014
It is with great pleasure that the Breast Cancer Survivor Group, Send Me On Vacation, announces a partnership with the award-winning Hunter III wineries in Napa Valley, California. The latest release from the winery, the sales of the 2013 Napa Valley Petite Sirah Rouge, will help to raise funds to send breast cancer survivors who have recently undergone the mental, physical and financial stresses of breast cancer treatments on the vacation of a lifetime to rejuvenate their mind, body and spirit.
The creator of the wine, award-winning winemaker Rob Hunter, introduced the wine to benefit breast cancer survivors. Hunter III has been a long and proud sponsor of Send Me On Vacation's efforts to change the lives of women by hosting fundraising dinners, wine and grape tastings and much more. With each bottle of the Rouge that is sold, 10 percent of the proceeds will go back to Send Me On Vacation.
The wine itself is crafted from the Petite Sirah grapes that are lovingly grown at the Morton Family Vineyard that is located in Calistoga, at the north end of Napa Valley. As a varietal, the wine is primarily made from these grapes that were cluster pressed gently, then cold fermented and cold settled within stainless steel. Before bottling, the wine was lightly fined and filtered. When smelling the wine, one will detect vapors of roses and berries as well as hints of other fruit flavors with a bright, lively finish. "It is best to try to get one's hands on this wine now, as there were only 60 cases produced," shares Send Me On Vacation.
In addition to supporting Send Me On Vacation through donating a portion of the proceeds of the Rouge, Hunter III plans on being a sponsor at the SMOV Wine Makers Dinner held on the wine train that will wind its way through Napa Valley to "Crush Out the Effects of Cancer" on October 2, 2014.
For more information about the 2013 Napa Valley Petite Sirah Rouge and how to buy a bottle of this delicious wine, visit https://www.hunteriiiwines.com/store/ and enjoy an incredible bottle of wine while supporting Send Me On Vacation today.
Attend "A Winemaker Dinner to Crush Out the Effects of Cancer" this October hosted by Send Me On Vacation on Napa Valley's own Napa Valley Wine Train. Wind through breathtakingly beautiful scenery while sipping on some of the area's best wines and dining on a delicious meal for a three-hour long trip. Tickets can be purchased to ride the train or a donation of $150 will send a breast cancer survivor on the ride of her life! Those who donate $2,500 or more will receive an 8-day/7-night stay at a five-star resort in Cabo San Lucas. Donations can be made at https://www.indiegogo.com/projects/get-on-the-train-breast-cancer-survivors.
###
JW Maxx Solutions is a proud sponsor of Send Me On Vacation and are the leaders in content management solutions, online reputation management and digital branding. Locally owned and operated in Phoenix, Arizona, JW Maxx Solutions has maintained an A rating with the BBB for over six years. JW Maxx Solutions is part of a fine family of businesses including Reputation Maxx, Enterate Ahora and Prensa Ahora with an international reach into Canada and Latin America as well as throughout the rest of the world. For more information about the services that JW Maxx Solutions provides, visit http://jwmaxxsolutions.com.