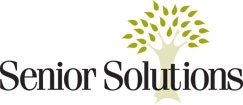 In the South, the culture is such that we try to fix everything with food.
(PRWEB) September 19, 2013
Senior Solutions Management Group (SSMG), a leading provider of superior quality senior care across the Southeast, today announced that Leading Age Tennessee bestowed its 2013 Innovator of the Year Award to SSMG's popular community cookout program, The BBQ Doctor. The award recognizes programs or services that go above and beyond normal operations and enhance the field of aging services. The company's founders, Todd Barker and Chris Sides, along with SSMG's Regional Director of Food Services, David Trentham, all accepted the noteworthy award at a ceremony in Nashville, TN on August 7th. Read the story of how Barker and Sides took a lifelong passion and created a way to bring communities and families together at http://www.ssmgrp.com/the-bbq-doctor.
Barker, Sides and Trentham jointly established The BBQ Doctor in January 2010. Since its inception, they have organized community cookouts for the senior living facilities they manage throughout Tennessee and Georgia. The events are open to residents and their guests, as well as to the surrounding community, and offer an exciting way for everyone to interact. In addition to its community service events, Leading Age Tennessee also recognized The BBQ Doctor for its "Doc in the Box" fundraisers for employees with special needs.
"In the South, the culture is such that we try to fix everything with food," says Chris Sides, Co-Founder of Senior Solutions Management Group. "We're incredibly proud that our cooking brings joy to our residents and the larger communities we serve, and are honored to receive this award from the folks at Leading Age Tennessee."
Barker and Sides are committed to providing the highest quality living facilities and care services available to seniors. The BBQ Doctor is just one shining example of the importance SSMG places on the happiness of its residents. In addition to the community cookouts and fundraisers, The BBQ Doctor compiled a cookbook in 2012. The partners, who have plenty of experience with barbeque, wanted to create something really authentic so they turned to residents, staff, their families and friends, to provide recipes and input for the cookbook. The end-result is a mouthwatering collection of original barbeque recipes, and a way for so many to contribute to sharing joy and love through cooking. With this award, SSMG continues to establish itself as a leader in the elder care industry, and proves that having a passion for its people is of the utmost importance in its communities.
###
About Senior Solutions
Founded by Chris Sides and Todd Barker in 2004, Senior Solutions Management Group specializes in senior living. SSMG works with a comprehensive network of professionals, including home health agencies, medical specialists and hand selected vendors, to provide the highest quality living and care facilities available to senior citizens.
Senior Solutions currently has 12 communities in Georgia and Tennessee, including beautiful Antebellum Grove in Warner Robins, GA and River Oaks Place in Lenoir City, TN. Carriage House Inn, located in Shelbyville, TN, offers independent living, as well as programs for assisted living and memory care on a long or short term basis. For more information please visit http://www.ssmgrp.com