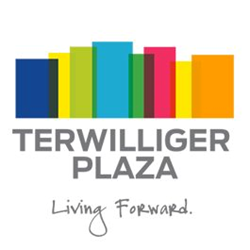 Terwilliger Plaza and our residents have a commitment to social accountability and community benefit work.
Portland, OR (PRWEB) February 20, 2015
Local retirement community, Terwilliger Plaza, hosted an American Red Cross Blood Drive on February 4 at the Terwilliger Plaza White Auditorium. One hundred members of the senior living community participated by donating blood. In total, the Plaza participants gave 14 pints of blood, which is enough blood for 56 patients.
The residents regularly participate in social accountability programs. This time, Terwilliger Plaza encouraged members, staff, and the outside community to donate blood to those in need. Every two seconds, someone in America is in need of a blood transfusion, according to the American Red Cross website.
"Terwilliger Plaza and our residents have a commitment to social accountability and community benefit work. We partner with other non-profit organizations which have projects already in place and help others tell our story of contributing to the local community in which we live," said Leslie Foren, Vice President of Member and Community Relations.
American Red Cross blood drives supply about 40 percent of the nation's blood supply, according to the organization's website, and 80 percent of the blood donations given to the Red Cross are collected at mobile blood drives much like the one hosted by Terwilliger Plaza. The remaining 20 percent of donations are collected at fixed Red Cross donor centers.
The residents at Terwilliger Plaza engage in different community service activities throughout the year. Past examples have included fundraising for organizations such as the Goose Hollow Family Shelter and St. Stephens Episcopal Church. One year, the residents collected 843 pounds of food for the Oregon Food Bank. More recently, they held a sock drive and collected 1,100 pairs of socks for those in need.
Terwilliger Plaza coined the hashtag phrase, #inspirenotretire, through which its members post pictures to social media platforms like Facebook and Instagram of how they "inspire, not retire."
To learn more about the facilities, activities, and programs at the retirement community, Terwilliger Plaza welcomes prospective residents and interested locals to visit its website at http://www.terwilligerplaza.com, call 503-808-7870, or visit in person at 2545 SW Terwilliger Boulevard, Portland, OR 97201.
Terwilliger Plaza is an independent and self-governed retirement community in vibrant downtown Portland, where its members live each day achieving the organization's goal that all seniors experience a life of dignity, respect and compassion. It is a Continuing Care Accredited retirement community that hosts a lively community of artists and educators.