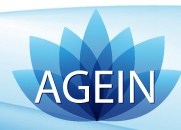 We are very excited to have Dr. Foxx join Agein.com as the new Senior Medical Advisor.
Boston, MA (PRWEB) August 07, 2013
Agein.com, the Internet's premier anti-aging web site focusing on anti-aging tips, news, and advice from some of the foremost experts in the industry, is pleased to announce the appointment of Richard M. Foxx, MD as its Senior Medical Advisor.
"We are very excited to have Dr. Foxx join Agein.com as the new Senior Medical Advisor," says Laura Foreman, the site's Anti-Aging Life Coach. "His comprehensive background in anti-aging medicine, aesthetics, and wellness medicine breakthroughs makes Agein.com, in my opinion, the most comprehensive resource for anyone looking for the best anti-aging advice and information on the web."
Dr. Foxx has decades of medical experience, with a comprehensive background in endocrinology, aesthetic and laser medicine, gynecology, and sports medicine. He has extensive experience with professional athletes, including several Olympic competitors.
Dr. Foxx practices aesthetic and laser medicine, integrative medicine, and anti-aging medicine. He is the founder and Medical Director of The Medical and Skin Spa, located in Indian Wells, California, at the Hyatt Regency Resort.
Dr. Foxx is certified by the National Board of Medical Examiners and is a member of the American Academy of Anti-Aging Medicine, the American Academy of Aesthetic Medicine, and the International Academy of Cosmetic Dermatology, and a diplomat with the American Board of Obstetrics and Gynecology.
To learn more about Dr. Foxx and Agein Corporation, visit the company's web site at http://www.Agein.com.
About Agein.com: Agein.com's goal is to provide the latest anti-aging breakthroughs and advice in an easy-to-read format that gives readers the real, useful techniques to help maintain a youthful appearance. Agein.com's anti-aging experts specialize in diet, fitness, beauty and skin care, and how all of these areas affect the way people look and feel. Agein.com also provides information on all of the latest advances in anti-aging research, the hottest anti-aging trends in Hollywood, and beauty tips from Laura Foreman, Anti-Aging Life Coach.