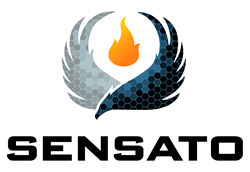 Sensato University's mission is to deliver the intelligence cybersecurity professionals need in this fast-changing field.
RED BANK, N.J. (PRWEB) September 14, 2018
"Medical Device Cybersecurity Policies and Programs" Featured in Sensato University's September 20th Inaugural Webinar
Top 500 healthcare and critical infrastructure cybersecurity solution provider Sensato, co-founder of the Medical Device Cybersecurity Task Force, is launching Sensato University, a free educational webinar series serving the cybersecurity industry and offering the opportunity for continuing education units (CEU). The first webinar, "Medical Device Cybersecurity Policies and Programs," will be hosted Thursday, September 20, from 2-3pm EST.
Attendees can register at: http://bit.ly/2OhYSG0.
"The pace at which new risks and critical developments are unfolding in the field of cybersecurity is extraordinary," said John Gomez, CEO and founder of Sensato. "The need to stay informed and one step ahead of cyber-attackers has led us to launch Sensato University, an educational series in support of those tasked with protecting critical technology infrastructure."
Medical Device Cybersecurity Policies and Programs: Curriculum
Focus: Understanding the components of an effective medical device cybersecurity policy is essential to developing the foundation of an effective medical cybersecurity program. This webinar will dissect a medical device cybersecurity policy, as well as provide key recommendations related to governance and medical device cybersecurity practices.
Attendees will receive: The webinar will provide key insights into eight critical best practices for securing medical devices in a holistic manner. Attendees completing a short quiz will be provided a certificate of attendance and one CEU.
The series: Each webinar in the series will be offered free of charge, will deliver in-depth information on a critical cybersecurity topic, and will be followed by a quiz for participants, delivering potential eligibility for CEU credits with their employer.
2018 CYBERSECURITY CEU WEBINAR SERIES SCHEDULE:

Medical Device Cybersecurity Policies and Programs
Thursday, September 20, 2-3pm EST.
Medical Device Security Best Practices
October 11, 2pm-3pm EST.
Interrupting the Cyber-Attackers Methodology
November 8, 2pm-3pm EST.
Understanding Data-Driven Cybersecurity
December 6, 2pm-3pm EST.
For more information on Sensato University's webinar series, contact info@sensato.co, or call 844.736.7286.
About Sensato
Sensato is top-500 cybersecurity innovator located in Red Bank, New Jersey. Founded in 2013, Sensato provides risk assessment, penetration testing, security operations, executive guidance, and software. CEO and founder John Gomez is an internationally-known cybersecurity expert, author, and speaker. Sensato's programs, systems, services, training, and intelligence gathering are the product of designing the highest level of security for those who provide critical services that impact human health and safety: healthcare, medical, pharmacological, and related organizations; law enforcement, fire, and emergency services; clean water, power, and heat providers. Visit http://www.sensato.co.