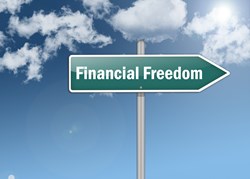 The participants of the event were given insider information about the "secret funding solution" they could use and apply on their own real estate investments.
San Diego, CA (PRWEB) July 12, 2013
Sense Financial Services received praises and commendation with the successful seminar they sponsored last June 8th, 2013 in Southern California at Radisson Hotel Newport Beach. The host of the event, San Diego Investment Club FIBI, is also a huge part and contributor of the eventful seminar designed for real estate players and the financial community. The jam-packed affair and informative class introduced the legitimate ways to raise money and boost funds for real estate investors.
The two accomplished and well-respected speakers of the seminar shared their valuable insights and expertise about the real estate industry and legislative knowledge for investment in real estate and modern entrepreneurial ventures. Lisa Taylor and Reggie Lal graced the seminar as keynote speakers offering first-hand information on the latest trends and must-know data about investing in real estate and raising money to skyrocket funds for such investments.
Based on reviews and after-event comments from delegates and participants, "The seminar is a significantly important event that has imparted some of the most essential information to optimize private lending. This money-raising method is highlighted, how it works for investors in using their money especially in the competitive yet rewarding real estate niche." The participants of the event were given insider information about the "secret funding solution" they could use and apply on their own real estate investments. The seminar also included the success stories of numerous people who were financially empowered and helped by private money lending.
According to the reputable keynote speakers of the one-day class, there are legit, inexpensive and easier to navigate methods in order to raise funds for real estate ventures. The delegates and attendees of the seminar discovered that fund-raising methods for real estate investment actually works and they are not even from conventional sources such as banks. Event organizers and sponsor include five different tools utilized to raise money, case studies, financial partners and "dating" process for investors.
The fruitful event and seminar last June 8th is a huge achievement for event organizer San Diego Investment Club FIBI and event sponsor, Sense Financial Services. Audience and participants were delighted to have explored some of the legal advertising tips. The event also became a venue for real estate investors to mingle and interact with each other.
About San Diego Investment Club, event Host:
The San Diego Investment Club – FIBI (For Investors By Investors) was created to unite investors and business owners in order to learn, network, and exchange thoughts and ideas. The Club regularly hosts opportunities for education, discussion, and networking. Members of the group include real estate investors, brokers, agents, lenders, business owners, and entrepreneurs. All are welcome to join. The San Diego Investment Club meets on the first Thursday of every month in Del Mar, CA.
For more information, please visit: meetup.com/FIBI-San-Diego-Investment-Club/
About Sense Financial Services:
Sense Financial is California's leading provider of retirement accounts with "Checkbook Control": the Solo 401k and the Checkbook IRA. Over the years, they have assisted hundreds of clients obtain checkbook control over their retirement accounts while providing them with the ability to invest in virtually any investment class, including real estate, private lending, mortgage notes and much more without the need for custodian approval.
To learn more about the solutions they provide, please contact: (949) 228-9393.