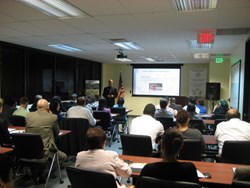 Roth IRA is considered as the best retirement plan for self employed because it guarantees lifetime tax benefits.
Yorba Linda, CA (PRWEB) July 24, 2013
The Self-Directed Roth IRA LLC retirement account offers real estate planning and investment opportunities today. According to Sense Financial Services, there are benefits for the best retirement plan for self employed specifically real estate investors and professionals. They further reiterated that Roth IRA self-directed retirement after-tax plan guarantees tax benefits especially for tax-free investment growth in the real estate industry. For the year 2013, it is emphasized that the tax benefits for real estate investments are accessible for Roth IRA plans so long as the account holder complies with the 5-year holding period of the Roth IRA distribution and is not below 59 ½ year old. Another perk of the retirement account is that the plan holder is not subject to comply with the RMD or Required Minimum Distribution rules.
There are confirmations about retirement such as 401k Roth as reliable and tax-free estate planning tool for retired investors who want to explore other lucrative investment ventures. The conversion of pre-tax IRA to Roth IRA is quite practical and wise according to financial experts at Sense Financial. Tax benefits when traditional IRA is rolled over to Roth IRA are highlighted. For instance, it turns taxable distributions into tax-free perks and features. Experts further stated that retired investors who want to enjoy the increase and growth of their retirement funds through real estate investment could do so with Roth IRA or Roth 401k. Retired plan holders are saved from gift taxes and estate taxes on the invested amount for real estate ventures.
Based on reports, Roth IRA is considered as the best retirement plan for self employed because it guarantees lifetime tax benefits. Professionals at Sense Financial confirmed that it is not only the account holder who will be enjoying tax benefits and privileges but also his beneficiaries. Sense Financial experts suggest that the best time to get a converted Roth IRA account is now in order to take full advantage of the tax rates at their all-time low.
Financial analysts and experts predict that tax rates would soon skyrocket hence securing the Roth IRA retirement plan today would safeguard retirement accounts and investments from the high tax environment in the future. There are endorsements from Sense Financial advisers to secure the best retirement plan for self employed such as Roth IRA and Solo 401k for tax-free real estate investing.
About Sense Financial Services:
Sense Financial is California's leading provider of retirement accounts with "Checkbook Control": the Solo 401k and the Checkbook IRA. Over the years, they have assisted hundreds of clients obtain checkbook control over their retirement accounts while providing them with the ability to invest in virtually any investment class, including real estate, private lending, mortgage notes and much more without the need for custodian approval.
To learn more about the solutions they provide, please contact: (949) 228-9393.