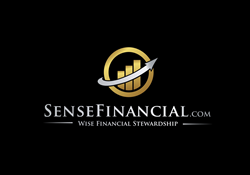 As the business grows, the contribution limit can change with the business income.
Los Angeles, CA (PRWEB) September 10, 2014
According to a Fox Business article published on September 5, 2014, a TIAA-CREF survey revealed that 77% of employees are not taking full advantage of their employer-sponsored 401k. Although most employer-sponsored plans allowed employer matching contribution of up to 6%, many employees do not contribute enough to maximize their matching contribution. Doing that is essentially leaving money on the table, the article claimed.
For account holders of Solo 401k, a self employed retirement plan, there is no matching contribution. However, account holders are allowed to contribute a maximum amount of $57,500 in 2014. Solo 401k contribution limit allows account holders to put more funds into their tax-deferred account and grow their saving nest faster.
Sense Financial Services LLC, a well-known provider of Solo 401k and self directed IRA, recommends account holders to use a Solo 401k calculator to better understand their contribution status.
A Solo 401k, or individual 401k, has a very generous contribution limit of up to $57,500 in 2014. This annual limit includes a catch-up contribution for account holders who are 50 years old and above. All account holders are also entitled to both salary deferral and profit sharing contribution.
Account holders can only make sure they are taking full advantage of this benefit by using a Solo 401k calculator. This is a useful tool designed to help account holders calculate exactly how much they can contribute annually.
As the business grows, the contribution limit can change with the business income. Therefore, Sense Financial often recommends their clients to review their limit every year using a Solo 401k calculator and adjust their contribution level if needed.
Sense Financial is California's leading provider of retirement accounts with "Checkbook Control": the Solo 401k and the Checkbook IRA. Over the years, they have assisted hundreds of clients to obtain checkbook control over their retirement accounts while providing them with the ability to invest in virtually any investment class, including real estate, private lending, mortgage notes and much more without the need for custodian approval.
To learn more information about Solo401k calculator and other retirement solutions, please visit sensefinancial.com.