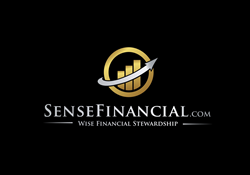 While having a financial advisor is important, I believe that every investor should be personally involved in making investment decisions. This is one of the reasons why self directed retirement investing makes sense
Los Angeles, CA (PRWEB) May 08, 2014
Saving for retirement is one of the topmost concerns of Americans who are near their golden years. In fact, not having enough money during retirement ranked first as the main financial worry of the majority of middle-aged group up to those who will soon reach the normal age for retirement. Some would even prefer to postpone retirement for few years while some would want to delay until 70 years of age. Confidence in retirement for self employed individuals is not so hard to build, because working with financial advisors does not only increase one's confidence but it also improves retirement planning behaviour.
On the latest Boomer Expectations on Retirement Survey which was released this April, 53% of those who are extremely confident that they will do well on retirement are working with financial advisors, while those who are very confident without financial advisors are only 21%. 94% of those who have retirement savings are individuals who are working with financial advisors compared to only 68% of individuals without financial advisors. Furthermore, majority of those who have determined retirement goals or 74% are the ones who have financial advisors against only 40% from those who don't have one. This result proves that more individuals are obtaining a good outlook on retirement planning with the help of financial advisors.
Financial advisors who are experts in retirement for self employed individuals like those from Sense Financial help retirement investors from opening and setting up the best retirement plans for self employed individuals that are designed according to their needs like the Solo 401k self employed retirement plan. They are also knowledgeable in terms of the investment options and asset allocation for the retirement funds. Financial advisors will help in the diversification of an individual's retirement portfolio and they are also knowledgeable in the legal elements of the qualified retirement plans under IRS.
Moreover, the best financial advisor will encourage account owners to take part and become hands on in running their own retirement savings particularly for those who own self directed retirement plans such as the Solo 401k and Checkbook IRA. According to Sense Financial President, Dmitriy Fomichenko, "While having a financial advisor is important, I believe that every investor should be personally involved in making investment decisions. This is one of the reasons why self directed retirement investing makes sense". The influence of a trusted financial advisor who is guided by proven biblical principles of financial planning and investing will certainly provide the perfect retirement for self employed individuals.
Sense Financial is California's leading provider of retirement accounts with "Checkbook Control": the Solo 401k and the Checkbook IRA. Over the years, they have assisted hundreds of clients obtain checkbook control over their retirement accounts while providing them with the ability to invest in virtually any investment class, including real estate, private lending, mortgage notes and much more without the need for custodian approval.
To learn more about the solutions they provide, please contact: (949) 228-9393.