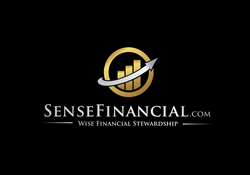 Most of them highly commend the people of Sense Financial and the kind of professionalism and customer service they have exemplified.
Los Angeles, CA (PRWEB) August 06, 2014
The number of small business 401k clients of Sense Financial has been growing continuously and so are the good reviews coming from each of them. Based on client testimonials, the quality of service and the expertise of Sense Financial in terms of providing effective small business retirement plans are what make the company exceptional. Most of them highly commend the people of Sense Financial and the kind of professionalism and customer service they have exemplified.
With the mission to help small business 401k owners achieve financial freedom particularly in their golden years, Sense Financial uses the proven Biblical principles of investing and financial planning through the Solo 401k and self directed IRA. Through these products, they were able to better assist families to plan for their future. With the recent joint venture they had with Prudent Consulting, they expect that more individuals and families will be encouraged to make the most out of their small business 401k through passive income investment options.
"Sense Financial team is extremely knowledgeable and friendly and helped make the setup of my self-directed solo 401k a smooth process. They provide a really nice client portal with a knowledgebase that can answer most any question. However, if you ever need to talk to them directly, they're always quick to respond and happy to help." This review was provided recently by one of Sense Financial clients, Thomas W. from Portland, OR.
Jesse A. from Montebello, CA said, "It was a pleasure working with Sense Financial. It was refreshing to see the lost art of true customer service. I appreciated Dmitriy spending the time explaining all the benefits of a Solo 401k as it pertained to my specific situation. I was very satisfied with his services and have recommended him to all my real estate investor colleagues." Lesley P. from Mesa, AZ also made a comment to Dmitriy Fomichenko, Sense Financial's president and founder. According to her, "Dmitriy is very knowledgeable with self-directed 401k plans. He is detailed and takes the time to make sure you understand your options and limitations with this product. He also has excellent follow through."
Sense Financial is California's leading provider of retirement accounts with "Checkbook Control": the Solo 401k and the Checkbook IRA. Over the years, they have assisted hundreds of clients obtain checkbook control over their retirement accounts while providing them with the ability to invest in virtually any investment class, including real estate, private lending, mortgage notes and much more without the need for custodian approval.
To learn more information about Solo 401(k) for self-employed and learn more about the solutions they provide, please contact: (949) 228-9393 or visit http://www.sensefinancial.com.