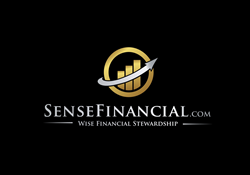 Spouses that are stay-at-home can help in making contributions and can greatly benefit from this kind of retirement plan.
Los Angeles, CA (PRWEB) July 22, 2014
Stay-at-home spouses can now have access to small business retirement plans set up by their self-employed spouses. The Solo 401k is a type of self-employed retirement plan that is available only for small business owners and their spouse. There is no limit on the nature of the business, but there must be no full-time employee involved in the business operations except their spouses who are participating in the business. Spouses that are stay-at-home and works for the business at the same time can help in making contributions and can greatly benefit from this kind of retirement plan.
Spousal IRA is the most common retirement plan for non-working as well as working spouses. However, between the Solo 401k and spousal IRA, the former provides more flexibility and higher contribution limits. Here are some of the great advantages that small business retirement plans could provide for both the account owner and his or her spouse:

Contribution limit set annually is higher compared to traditional IRAs. In a spousal IRA, the yearly contribution is limited up to $5,500, with additional $1,000 for account holders who are 50 years old and above, while in a Solo 401 k plan, the limit for this year is up to $17,500 with additional catch up contribution of $5,500 for 50 years old and above. Even if the contribution limit of the spousal IRA is combined with the separate IRA of his or her spouse, the Solo 401k still has greater limit which can even reach up to $57,500 on a profit sharing.
Roth account can be accessed conveniently. In a spousal IRA, Roth and non-Roth accounts must be set up separately, whereas in a Solo 401k account, a built in Roth sub-account feature is already available, allowing the account holder to make both pre and after tax contributions.
The spouse can decide to invest their retirement funds in any kind of investments, including private business, loans, precious metals, and real estate investments such as rental properties, mortgage notes, and trust deeds investment that can provide passive income to a self-employed 401k.
The Solo 401k plan has a loan feature that can be used in times of emergency or for any other purposes.
In case of separation or divorce, retirement assets are always part of the settlement even if only one name appears in the documents of small business retirement plans. Normally, 50-50 sharing is applied depending on each US state.
Sense Financial is California's leading provider of retirement accounts with "Checkbook Control:" the Solo 401k and the Checkbook IRA. Over the years, they have assisted hundreds of clients obtain checkbook control over their retirement accounts, while providing them with the ability to invest in virtually any investment class, including real estate, private lending, mortgage notes and much more without the need for custodian approval.
Over the years, the company has excelled in providing clients with the best tools to grow their retirement funds. At Sense Financial, investors are not only fully supported with the process of setting up, maintaining, and investing their IRA or Solo 401k, they will also have access to the wealth of knowledge of an experienced team of financial and real estate professionals.
To learn more information about Solo 401(k) for self-employed real estate agents, please visit http://www.sensefinancial.com or contact (949) 228-9393.