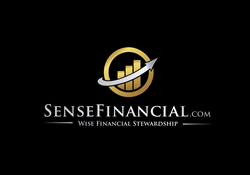 The Solo 401k benefits from these types of investment through monthly payments which includes higher-than-market interest rates.
Los Angeles, CA (PRWEB) June 18, 2014
Mortgage notes and trust deed investments using the Solo 401 k plan and Checkbook IRA are now being offered by Sense Financial, with the help of Prudent Consulting. Prudent Consulting is Sense Financial's partner in finding and researching quality investment providers to help their clients grow their retirement accounts as well as personal wealth. Self directed retirement account holders can use these types of investment as their sole investment or an addition to their existing real estate investments in order to diversify their retirement portfolio.
Aside from rental property, mortgage notes and trust deeds investment are real estate investments that can create passive income for an individual's retirement account. Retirement investors can provide for a loan secured by real estate property. The Solo 401k benefits from these types of investment through monthly payments which includes higher-than-market interest rates. These allow a retirement investor to act like a bank and use their retirement account for financing the investment.
Sense Financial and Prudent Consulting believe that adding mortgage notes or trust deeds in one's Solo 401 k plan real estate investment portfolio could guarantee higher returns. Many real estate retirement investors, for some reasons, may not be fully ready to take the responsibilities in managing their own rental property investment. Mortgage notes or trust deed investment is the perfect alternative because this too can generate income on a regular basis without the hassles of property management particularly for first time investors.
Many Solo 401 k plan holders are busy small business owners and professionals who may not be able to immediately respond in a type of investment where his or her presence may be required most of the time. Sense Financial and Prudent Consulting understand that it could be quite difficult to handle and maintain multiple retirement investments while growing a business where he or she gets his primary resources.
Sense Financial is California's leading provider of retirement accounts with "Checkbook Control": the Solo 401k and the Checkbook IRA. Over the years, they have assisted hundreds of clients obtain checkbook control over their retirement accounts while providing them with the ability to invest in virtually any investment class, including real estate, private lending, mortgage notes and much more without the need for custodian approval.
To learn more information about Solo 401(k) for self-employed real estate agents, please visit http://www.sensefinancial.com.