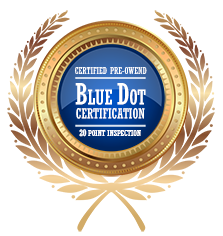 Kamas, UT (PRWEB) April 02, 2015
Aesthetic lasers can be a bit pricey. Of course, these types of investments are a necessary part of running a business, but that doesn't mean that all investments were created equal. How does this relate to aesthetic lasers? That's where Sentient comes in.
There are three ways to buy an aesthetic laser. Buying used and buying new have been around forever. Both have their advantages and disadvantages, and now Sentient provides the third and best method. We call it "Buying Blue" and it will save your company time and money while also guaranteeing safety and reliability.
Here are some disadvantages of buying new and used:
Buying New Lasers

High cost
Huge depreciation
Massive negative equity for the owner
Average $12,000 per year service contract. A laser typically needs $1,500 in actual service a year
Lack of true consulting. Original equipment manufacturers only sell their product so they will not give an honest comparison to other manufacturer's products
Buying Used Lasers
The device may not be set to manufacturers specifications
The device may be faulty and could create huge liabilities for your company
Another party may claim the equipment because there was a lien on it
The device you purchase may be stolen
You may have to pay a $30,000 recertification fee to the original equipment manufacturer for service
You could receive a remanufactured and non-FDA approved device
Buying Blue is better every way:
-Standard warranties
-Clinical training
-Professional installation
Save up to 50% compared to purchasing new equipment
Financing available
Zero recertification fees
Depot and field service available
No brand allegiance. We have experts that can help you choose the best device for your business
Standard and extended warranties
Sentient also works directly with medical professionals to assist in selling and trading used aesthetic lasers. Their team of expert laser sales and repair technicians can help provide practitioners an accurate value for all brands of lasers even if the equipment is working or not.
To learn more about the benefits of Buying Blue, visit http://www.sentientlasers.com, call (855) 819-3781 or click here to fill out our form and one of our sales experts will contact you. Buying Blue: safer, more reliable and more effective.