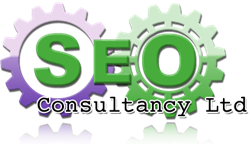 (PRWEB) April 07, 2014
SEO Consultancy Ltd are a UK based SEO Company who have been consistently getting their client top rankings over the last 5 years. Operating in tough competing sectors such as Technology, Travel and Finance, this SEO Company have grown exponentially over the last 5 years.
SEO Consultancy Ltd have now opened offices in New York and Dubai, with a further two office openings planed in Australia and Hong Kong respectively.
An exponential rise in the number of clients who are not satisfied with their current SEO provider, or have been negatively affected by the recent Google algorithmic change has been the key driver enabling this expansion into global marketing sectors.
The CEO of SEO Consultancy Ltd Dr M Mansoor Siddique reports, "SEO is widely unregulated, and it is surprising the lack of technical knowledge that most SEO companies have, it is therefore not surprising why so many of these companies are not able to prove their success."
He further went on to say, "Success is not when a client achieves a number one ranking, but when they have a significant rise in traffic, which is achieved organically and ethically more over this traffic has to be of the right quality."
With 27 full time highly qualified employees, who have all gone a rigorous one year training program at SEO Consultancy Ltd, this SEO Company is hoping to bring professionalism back to SEO, at a cost that most companies can afford. The staff of SEO Consultancy Ltd includes 2 PhD's and further 15 members who have qualified in numerical fields from some of the top universities in UK and USA.
Dr M Mansoor Siddique also went on to say, "Our client retention rate as well as the success has been a combination of hard work, back with science and iterative research that we continuously do, ensuring we are always ahead of the curve. We pride ourselves in helping our clients get the best value by ensuring they rank for keywords that get them the highest conversion rates."
To offer the clients a complete service, SEO Consultancy Ltd has also launched their new Conversion Rate Optimization department. This department utilizes the latest technologies like heat maps, and eye tracking algorithms to ensure that conversion rates from any given landing page are optimum. This service has been particularly popular with the e-commerce websites as well as websites who are looking to optimize their PPC campaigns.
The Conversion Rate Optimization service is now offered as standard to all clients who want their PPC campaign managed through SEO Consultancy Ltd, as well as all clients who are looking to organically rank 50 Keywords or more. With an average increase of 60% in the conversion there is no wonder why this is one of the most popular options on offer by SEO Consultancy Ltd.