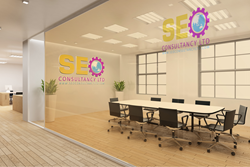 (PRWEB) June 16, 2014
London based SEO Consultancy Ltd has unveiled their plans to begin working in Dubai, United Arab Emirates. This development has been pursued in order to help expand the company's reach into the Middle East and beyond and gain access to new markets. The online marketing and search engine optimization firm made a name for itself working with many high profile clients in London and the United Kingdom, before making the decision to start working with overseas clients.
The head SEO consultant at the London office recently made an announcement via the company's website, http://www.seoconsultancyltd.com/, stating that the senior members of the team would be travelling to the capital of the UAE in order to host meetings with firms and individuals interested in procuring their online marketing services. When quizzed on the decision to expand into this new and emerging market, the director of the firm stated that it made perfect business sense, based on the previous financial year's results. "We've made a name for ourselves in the London search engine optimization and digital promotion industries and have worked with some of the top online and offline businesses to help their websites get more visitors, so it seemed like a good time to make the expansion to a new country" he explained. "We've done some work with Dubai-based clients before so we have a good understanding of how they work and the different business customs and traditions in place. This leads us to believe that we can offer a good tailored service to those clients based in the Emirates" he continued.
While they won't be the only SEO firm operating in Dubai, the prosperous nature of the most populous city in the UAE means there is room for additional companies offering professional online optimization services, providing they can compete with the existing firms that are already established.
When we contacted a representative from an already established SEO company in Dubai they were keen to welcome this London SEO firm to their city. "We are always looking to network with other teams working in the same area as us so it will be great to meet up with this new team once they are settled in" one of the staff at this busy local marketing company explained. "Hopefully we can share some of our local knowledge with them and they can give us some tips on what is working for them in terms of improving the visibility of websites in the search engines, we will certainly be in touch when the time is right" he continued.
Despite making the move to start offering their expertise to the businesses and individuals of Dubai, SEO Consultancy Ltd have no plans to cease offering their SEO services London based packages and will be available for their existing clients, as well as still being in a position to accept new clients based in the UK. A fully staffed team will still be working out of their London offices; with a small portion of the core team transferring to Dubai for some time to work with their UAE based clients.
While some SEO firms are currently reducing the size of their teams, or even shutting their doors for the last time, this London based digital marketing agency shows no signs of slowing down and downsizing.