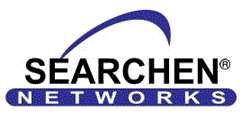 Putting these names to use will only complement our position and foothold within the Long Island and local SEO community
(Long Island, NY) (PRWEB) August 10, 2013
SEARCHEN NETWORKS®, an online advertising firm located on Long Island, has announced it has activated the geographic Internet domain names http://www.LISEOCompany.com and http://www.LongIslandSEOCompany.com/.
"These geo-targeted names have been sitting idle for the last few years. Today we decided to put them to use and point these names at our company web site bringing users who choose direct navigation to our home page when typed in." said John Colascione, Chief Executive Officer.
"LI" is an accepted or recognized abbreviation for "Long Island," the geographic location for which Searchen Networks is located.
"Putting http://www.LISEOCompany.com and http://www.LongIslandSEOCompany.com to use will only complement our position and foothold within the Long Island and local SEO community." said Colascione.
To see active project examples please visit: https://www.searchen.com/our-work/
About SEARCHEN NETWORKS®
A pioneer in search engine marketing, the SEARCHEN® mission is, and has always been, to provide services poised at increasing a company's overall visibility on the Internet. Providing customers around the world with Internet domain names (web addresses), web hosting, SSL certificates and more, SEARCHEN NETWORKS® services its own network of media properties and provides expert Internet consulting to a select group of clients throughout the United States.