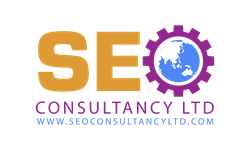 (PRWEB) July 11, 2014
SEO Consultancy is one the top SEO companies in UK, having started in UK it now has expanded significantly with offices in New York, Dubai and more planned on Australia and Hong Kong.
This SEO Company has a completely transparent approach towards SEO and takes pride in educating its customers, as well as delivering long term consistent rankings.
Recognizing that SEO is not very well understood and there are many companies and individuals who have and continue to exploit unsuspecting small businesses that don't have the technical background, with regards to what to expect from a SEO Company.
SEO Consultancy Ltd is launching free open days, where business owners can come and find out what SEO will work for them. There is no up selling, just an information and experience sharing event.
These events are aimed to inform and educate local business owners to make sure that, they are not fooled by scrupulous companies and individuals. Selected participants will also have an opportunity to take part in a new case study, by SEO Consultancy Ltd.
This case study specifically targets, small business owners and impact on their businesses through correct online representations. The case study will be published in the newly launched SEO blog, by SEO consultancy Ltd.
Dr. M Mansoor Siddique, the CEO of SEO Consultancy Ltd has said, "75% of our clients are company owners who have had negative experiences with SEO Companies. They were fooled by low prices, or did not know what questions to ask. In the best scenarios these SEO Companies did not deliver what they intended. In the worst cases, the SEO Companies did catastrophic damage to client rankings by getting them banned from the search engines."
As SEO is not a heavily regulated industry, it is easy for someone to claim to be a SEO consultant, however there is a very easy litmus test, and that is to check the organic rankings for the SEO Company, are they being represented in the organic search results? Can they organically rank their own website?
Dr. M Mansoor Siddique further went on to say, "All of our clients who have had negative experiences with a SEO Company, typically found that they found these companies through paid ads or were contacted by individuals who offer SEO services."
SEO Consultancy Ltd offers, a clear guideline on how to choose the right SEO services, the open day is going to follow similar format and will be broken into the following steps.
Step 1:- What is SEO, The Basics
Step 2:- What to expect from a SEO Company
Step 3:- What are the warning signs
Step 4:- Progress verses costs
Step 5:- Cast Study
Step 6:- Question and Answers
Spaces are limited for all interested individuals it is highly recommended they contact SEO Consultancy Ltd directly through their website.