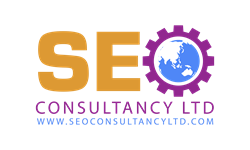 (PRWEB) August 18, 2014
SEO Consultancy Ltd is an SEO Company that has been consistently getting results for the last 5 years, with clients varying from small businesses to Fortune 500 companies.
SEO Consultancy Ltd has seen an exponential rise of small to medium business owners whose livelihood has been adversely affected by bad SEO companies. These SEO companies have in the best cases not delivered what was expected, but in majority of the cases have caused more harm to the website. The cost of undoing this harm, is often significant and beyond the means of a business on a tight budget.
To identify what are the most common ploys being used by these bad SEO consultants, an extensive survey, with 5,000 actual business owners, was conducted over a 6 month period, these are all owners who take part in the SEO Consultancy Ltd free seminars that are held every month around UK. Each owner was asked to choose between three fictional SEO companies; each of these SEO companies used different approaches to acquire clients.
The results were astonishing, and showed more than 60% of these business owners would hire a bad SEO company, that will do more harm than good. The survey also highlights that there is a serious lack of awareness of what "Good SEO" actually is.
The article highlights 7 of the most common signs of bad SEO practices. It also aims to educate people to enable them to ask the right questions, and thereby becoming a better filter for these unscrupulous SEO companies.