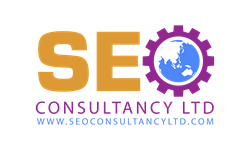 (PRWEB) November 20, 2014
The website for the international search engine optimization and online marketing agency, SEO Consultancy Ltd, has recently been updated to include an employment opportunities section. On the jobs page of the website, those seeking employment in the world of website optimization and online marketing can now check the latest vacancies at this expanding agency.
As the agency has grown, expanding from its original location of operations in London, to now having offices in multiple locations around the world, the team of SEO experts and back office staff has been steadily growing to keep up with demand for their services. To reflect this growing need and provide a solution to the issue of finding new staff to fill these new roles, the agency's website, which can be found at http://www.seoconsultancyltd.com has also expanded to include a job opportunities page that lists the latest vacancies.
When speaking to the head or recruitment at the agency, it was revealed why the firm started advertising for new staff on their own website, rather than going through a dedicated recruitment firm. "Previously, whenever we had a new vacancy that needed filling, we would send the job description to an employment agency and let them find the best candidates for the role, which would then enable us to consider those on the shortlist, before making a final decision" the HR team member explained. "However, now we prefer to accept applications directly from interested parties on an ongoing basis, allowing us to see everyone who wants to work with us, and then determine if they are a good match for our agency, even if we don't have a specific positon to fill" she continued to explain. With a recent new recruit being made responsible for a popular guide that was published on the site, which can be found at http://www.seoconsultancyltd.com/choosing-right-seo-services/, it seems this approach to hiring new talent is paying off.
At the time of going to press, the team are inviting applications for a range of positions, based in many of the geographical locations they offer their search engine optimization services in. A number of the roles are available on a remote working basis, offering a flexible approach to employment. "The idea of setting up a distributed workforce was a bit daunting at first I must admit" one of the founders of SEO Consultancy Ltd explained. "However, now that it's becoming more and more common, the idea of having employees based all over the globe, some of whom we will never meet in person, isn't such a big deal as it might have been only a few years ago" he continued.
Now if SEO experts and marketing consultants are looking for work, they can submit their details via the website, which can be found at http://www.seoconsultancyltd.com/seo-agency/, and add their information to the database of potential candidates for new employment opportunities.
As many forward-thinking companies are now embracing remote workers and a distributed workface in order to build the best teams, unconstrained by their physical location, it seems that the SEO Consultancy Ltd firm will be following in their footsteps when it comes to hiring new staff.