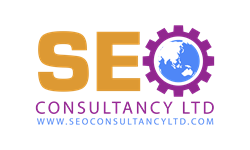 (PRWEB) August 25, 2014
SEO Consultancy Ltd is widely regarded by its customers as the best SEO company they have hired. SEO Consultancy Ltd has undergone significant expansion over the last 3 years with new offices being opened in New York and Dubai, and more planned in Australia.
SEO Consultancy Ltd has 50 full time staff, their clients list is varied, from medium sized business to very large corporations. The SEO company proudly considers itself as one of the best SEO Companies to work for. Offering remote working for most roles and a salary that is way above the industry average, the focus for this SEO Agency is one of quality.
Dr Mansoor Siddique, the CEO of SEO Consultancy Ltd has said, "The type of people we are looking for are the ones that are able to work as part of a global team, and understand the ethics of SEO. They should be able to answer difficult questions both from colleagues as well as clients, and deliver projects on time. Some of our best performing SEO Consultants actually had no prior knowledge of SEO, which is also fine as long as we can see the determination and the ability to mould them into some of the best SEO Consultants around."
The only requirement for a SEO related job by SEO Consultancy Ltd is that all applicants (for technical jobs) must be qualified in a numerical discipline at a university level, or have 2 years or more at a recognizable SEO Agency.
SEO Consultancy Ltd is also actively recruiting for a full time receptionist for their New York office as well as two full time editors. They are also looking for an office manager for their New York and soon to be launched Australia (Sydney) Office and finally three web developers who will need to be based either in Europe, America or Australia.
More jobs opening are planned for early 2015. SEO Consultancy Ltd are asking all candidates to fill the form in the SEO Jobs page.