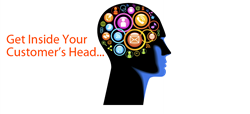 Best Place to Hide a Dead Body is on Page Two of Google Search.
(PRWEB) March 12, 2014
According to Forbes.com contributors TJ McCue and Gene Marks, "there are countless thousands of small businesses who generate revenues through Google AdWords and AdSense…and many who are developing communities on Google+ …the opportunity to enhance your presence by way of participating and sharing valuable content has never been better. With Google, it is quickly building a unified platform for applications and services that talk to each other and help us do our business faster and more profitably."
However, it is imperative that if a small business wants to be financially enriched, it should take advantage of website positioning, branding, and social media marketing. To make this endeavor a reality, SEOHouston-HoustonSEO.com and GoogleMax.net recently forged an alliance to help local and national small businesses improve their online visibility and rankings in Google organic search. The main focus is on businesses right here in the U.S. to help optimize all profit making opportunities. In addition, Google has many products, such as Google Analytics, Google+, Google Places, Google organic search, Google Maps, Google Hangouts, just to name a few. Why use Google? Because millions of people are going on the internet, 90% being Google users, are searching for products and services right in their local community. Since this is the case, Google can help play a significant role in saving a small business along with the expertise of and support from SEO firms. To date, SEOHouston-HoustonSEO.com and GoogleMax.net have a 100% success rate in getting their clients on the 1st Page of Google organic search.
Only 10% of websites on the internet have basic web page elements correct. What this means is that many small businesses are losing a lot of money from customers that are looking for them simply because their websites are not optimized. And, if one selects the right relevant keywords, the right social media campaigns, the right website design and optimizing it, the right links to a website, and select the right SEO team, then a small business can get top rankings in Google organic search.
Google's mission, according to the company, "is to organize the world's information and make it universally accessible and useful." It effectively controls how people seek and receive information.
The challenge facing small businesses is that it is very difficult to build a strong online presence with Google and manage the day-to-day operations.
The solution for small businesses is to choose a Search Engine Optimization (SEO) company that is passionate about helping small businesses and have a proven track record in helping them improve their Google rankings and therefore generating more traffic to their website and increasing sales. SEO Firms must demonstrate that they are ranked on the 1st Page of Google organic search, such as Local SEO Houston, SEO services pricing Houston, SEO Dallas, or Website Optimization Dallas.
This team offers a FREE 1-hour consultation, an SEO audit, and a 100% No Hassle Money Back Guarantee. If business owners need help with any Google product(s), website positioning or social media marketing, contact SEOHouston-HoustonSEO.com or GoogleMax.Net to get an analysis.
About SEOHouston-HoustonSEO.com and GoogleMax.Net:
Both specialize in Search Engine Optimization (SEO), Internet Marketing, and Lead Generation. They are your Premier SEO experts and Search Engine Marketing (SEM) consultants, and Lead Generating Company in the United States. Our expertise has propelled our clients from NOT BEING FOUND on Google at all, to being found on the 1st Page of Google Organic Search Results in less than 60 days!
Basic search engine optimization (SEO) is fundamental, and essential. The SEO Services will help position a small business' website properly so that it can be found at the most critical points in the buying process or when people need to visit the site.