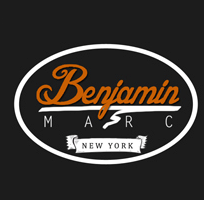 SEO Firm, Benjamin Marc Advises Businesses to Educate Themselves on SEO before Hiring an SEO Company.
New York, New York (PRWEB) December 10, 2013
Benjamin Marc, the premier Search Engine Optimization and Web Design firm serving the Long Island and Metro-New York regions, advises all companies considering an SEO service provider to learn the basics so that they know what they are buying.
Digital marketing is so central to the success of the majority of businesses in the world and the topic that seems to be on every ones minds is Search Engine Optimization or SEO. Just as when companies were still figuring out the web but needed a website quickly, companies that are still trying to figure out SEO need to have their sites optimized just as quickly to ensure that they are in the top 10 or 20 search results for their keywords and terms. As SEO is still a mystery to many business owners, they know they need their sites optimized and more often than not will seek out companies that specialized in the optimization process.
The problem is that many companies are convinced that they need to be ranked nationally, requiring an intensive process that requires many man-hours to accomplish. The reality is that if you are not a nationally-focused business, national rankings are not as important as regional rankings. Providers of SEO services who are true experts understand this and will advise their clients that that is where the focus of any SEO strategy should be. Sadly, there are SEO providers who will not discuss Local SEO strategy unless the client mentions it. The result is that money that could have been directed to ensure the optimum local search results will have been squandered on a national strategy that will do nothing to move the ROI needle for the client.
The team at Benjamin Marc understands this and takes the time to work with their clients to understand their business and the geographic reach the business has. They will then craft an SEO strategy that will optimize search engine results so that, while the company may not rank well nationally, their local search ranking will be exactly where it needs to be for the client to grow and maintain there business.
Benjamin Marc is the premier Long Island Search Engine Optimization Company founded in 2006 serving Long Island and the Metro-New York region. They specialize in working with small and medium sized businesses to develop full scale web presences that are optimized for high search engine ranking and that can be the basis for a full scale digital marketing platform that integrates all of a business's social media presences. They are also available to work with the existing websites of a company to refresh or re-launch the site. They offer full search engine optimizations services, content creation services and graphic design services. For more information or a consultation, call 800-986-9529 or visit our website at http://www.benjaminmarc.net.