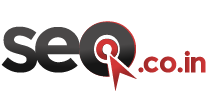 Los Angeles, CA (PRWEB) August 12, 2013
India's premier search engine optimization agency, SEOIndia.co.in is trying to woo its customers by providing a flat 15% discount on all its SEO packages starting this Independence Day. This move is solely aimed at expanding its existing customer base and generating additional revenue. This was stated by the CEO of the company in the presence of leading dignitaries from the world of digital marketing, press and shareholders. The decision to offer a flat 15% discount was made public on the occasion of its 10th anniversary celebrations which was held at its company headquarters in Kolkata, India. The company plans to offer many more such discount packages for the benefit of its customers in the days to come in the area of specialized SEO and SMO.
Speaking on the occasion, the CEO said that the company is fully prepared to undertake mega website optimization projects simultaneously as it has hired a team of specialist web analysts and SEO professionals who possess years of experience in this niche domain. The company has ramped up its project delivery centre in India and the current employee strength stands at 115. In a well orchestrated move the company has announced that it is going to offer a flat 15% discount on all its SEO services to all its existing as well as new clients. Over the years SEO India has firmly established itself as one of the top 5 SEO companies in India. The company is spending a lot on its operational efficiency and business marketing front. This is very much evident when the company announced that it plans to offer a flat 15% discount on all its search engine optimization packages from the 15th of August. The company in its endeavor of providing the best SEO services has implemented a lot of innovative strategies which make it the number one SEO company in India in terms of overall customer satisfaction index. If company sources are to be believed, it plans to offer a myriad of specialized internet marketing services to its customers in the SEO and social media optimization (SMO) front in the days to come.
According to a recent survey conducted by the IT Journal, SEO India Company is one of the most preferred SEO services providers in India. It has very recently unveiled a host of discounted SEO packages for its clients based in Europe, US and Australia. SEO India Company is presently executing a large number of high value SEO projects of some of the renowned international clients from UK, US and Australia. The company has recently hired some of the most experienced internet marketing professionals and this is part of its ongoing expansion plan. The flat 15% discount that the company is offering to its customers this Independence Day is one step further in providing cost effective digital marketing services to small and medium sized business enterprises.
About the Company
SEOIndia.co.in is the premiere internet marketing agency offering a gamut of search engine optimization solutions to companies worldwide. It offers customized SEO services through its team of professional web analysts who possess huge expertise in this particular domain.