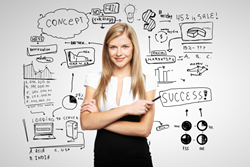 most business owners... swallow the SEO lie whole and assume they are going to be able to make "huge gains"
(PRWEB) March 03, 2014
The CEO of Fannit defies "old school" SEO's by calling their growth hacking practices to long-term accountability. Mr. Eneix shows how common short-term gains in SEO hacks will never replace the quality of a long-term marketing plan that reverse engineers revenue goals. Read his post here.
The CEO says, "The problem I see with most business owners is that they swallow the SEO lie whole and assume they are going to be able to make "huge gains" in their marketing by simply ranking in search engines." He goes on to say that business owners must hire a part time to full time marketing manager to help them organize their profit goals into a workable budget.
Digital marketing companies like Fannit are helping business owners create massive revenues by reverse engineering their business goals and financials to a workable monthly budget that will grow their company. These modern-day "Ad Agencies" are the future profit centers for the bulk of America's businesses today. See the original post here.
About Fannit
Fannit.com is a full service internet marketing agency that helps companies increase their online presence through engaging and well placed content. They service Seattle area and U.S. based companies for content development, SEO, PPC, E-mail, Press Release, and Website Funnel Optimization.
Fannit
2911 Hewitt Ave
Everett WA 98201
425-359-7989