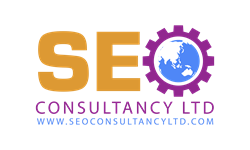 (PRWEB) June 10, 2014
The SEO Consultancy Ltd digital marketing firm has been in business for a few years now and has weathered many a storm in the world of online marketing and digital promotion. Traditionally, newly established companies offering SEO services to website owners have faced a tough climate in which to do business in over the past few years. This has been in part due to the constantly adjusting way in which search engines like Google determine how to list websites in their results pages. However, through the changing face of search engine optimization, there have also been some winners, and it appears SEO Consultancy Ltd is one such agency who has bucked this trend.
After establishing themselves as a capable team lead by a trusted SEO consultant, the management staff of the London office has announced the expansion of the company with their first overseas office, which is set to be based in the bustling metropolis of Dubai.
By attempting to establish a present in the Middle East and become a successful SEO company in Dubai, it appears the team are taking a risk. However, upon speaking to one of the partners of the firm, it most certainly appears to be a calculated risk.
"We have firmly established ourselves as one of the top players in the capital thanks to our SEO Company London office, and the reputation we have built with our customers. This lead us to believe we have the necessary skills and abilities to open another branch outside of our current area of influence," one of the firm's partners explained. "We thought about opening another UK branch, but the idea of working overseas was more appealing and in the end we settled on Dubai, thanks to its growing economy and it being home to some forward thinking companies," he continued.
Despite the team not having a presence in Dubai, this digital marketing agency has already managed to sign up some clients in the city to ensure that the opening of their latest office gets off to a flying start. "We really worked hard to make sure that we hit the ground running when it came to opening this new office," the manager of the Dubai SEO office revealed. "We didn't want to spend out first weeks or even months in the city trying to secure new clients, so we visited a few times to finalise some agreements to ensure we'd be busy as soon as the office opened and were able to start generating revenue from the get go," he clarified.
With it only being a matter of weeks until the new office is opened, the SEO services London office has already began hiring new staff to fill the gap that the departing team will create. Although it is too early to say whether this expansion into a new country will be a success, it looks like the staff have done a good job to ensure they get off to the best start possible when they open their doors for the first time in Dubai.