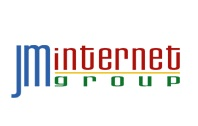 Our four chosen blog posts for February explain common queries from students and readers of Dr. McDonald's books.
San Jose, CA (PRWEB) February 20, 2016
The JM Internet Group, a top provider of SEO Training online, is proud to announce four important new, February blog posts to its popular blog on search engine optimization tips at http://www.jm-seotips.org/. The blog is managed in conjunction with the company's popular trainings on SEO and books on the topic.
"SEO is a complex topic for small business owners and marketers," explained Jason McDonald, Director of the JM Internet Group. "Fortunately, we chose four important topics from the many inbound questions from students and book readers to answer on the public blog. The topics touch on both On Page and Off Page tactics for successful SEO."
To read the blog and view the posts, please visit http://www.jm-seotips.org/. The blog home page identifies the four individual posts, as summarized below.
Four Important and Timely SEO Topics
The blog posts originate in inbound questions from students and person's reading Dr. McDonald's popular book on SEO, the "SEO Fitness Workbook" (available on Amazon at http://amzn.to/1lUrMNS). Questions chosen for February include the following topics. First, there is the question of the best length of a blog post for SEO. The answer explains that the length itself is less important than including keywords in the correct tag positions and writing content that is both SEO-friendly and good for human readers, in this post-Panda update era. The blog post also points to the Letter Count tool and explains that a good post should be between 3000 - 5000 characters in length. A second question posted to the February selections explains so-called On Page vs. Off Page SEO, and explains why one is not more important than the other. Contrary to common opinion, it is not true that only Off Page SEO matters, although it is true that good Off Page SEO can trump good On Page SEO.
A third question on search engine optimization selected for being a featured answer this February concerns the issues of the ALT attribute to images in HTML and whether this is important. Dr. McDonald points out that recent studies have shown this as an easy-to-manipulate On Page SEO attribute that should definitely be deployed. Finally, there is the question of the specific attributes of the Home Page for SEO, and so-called footers. Link sculpting is explained in this answer.
In all answers, Dr. McDonald seeks to explain the technical concepts in easy-to-use language, so that lay people can not only understand SEO but actually deploy it to their websites.
About JM Internet Group
The JM Internet Group provides SEO, Social Media Marketing, and Google AdWords training and courses for busy marketers and businesspeople. Online search engine optimization training helps explain keywords, page tags, link building strategies and other techniques needed to climb to the top of search engine rankings for Google, Yahoo, and Bing. The teaching methodology is hands on, with live examples and discussions, taught from the convenience of each student's computer.
Contact:
JM Internet Group, Media Relations
Web. https://www.jm-seo.org/
Email. jm.internetgroup(at)gmail.com
Tel. +1-800-298-4065