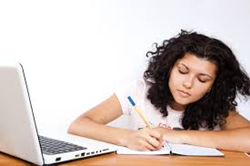 Many times my students ask – hey Jason, what are the best books on SEO?
San Jose, CA (PRWEB) May 06, 2015
The JM Internet Group, a top provider of SEO Training online, is proud to announce that its director, Jason McDonald, has updated his popular list of recommended SEO Books available for purchase on Amazon. The list is updated at least twice a year, and this current update features some new and forthcoming books on search engine optimization geared for small business owners and marketers. SEO, of course, is the art and science of getting one's company, products and/or services to the top of Google, Bing, and Yahoo.Best Books on SEO, 2015
"I teach Search Engine Optimization online for the JM Internet Group and in the San Francisco Bay Area," Jason McDonald, Senior Director of the JM Internet Group. "Many times my students ask – hey Jason, what are the best books on SEO? What books would be top-rated? What SEO books would you recommend? I've found that by putting together a so-called 'Listmania' on Amazon, I can both share my recommendations on SEO books and make it easy for interested parties to purchase one or more of these books."
To see the list and read more about the search engine optimization books, please visit http://www.amazon.com/SEO-Books-2015-2016-Optimization/lm/R2ZJ80G4COWMSZ. To learn more about the JM Internet Group, including its books and classes on SEO, AdWords, and Social Media Marketing, please visit http://www.jm-seo.org/.
Books on Internet Marketing: Advantages of Books Over Other Information Types
Today's blogosphere is full of an avalanche of information on online marketing, with pundits weighing in on everything from 'on page' to 'off page' SEO to the latest Penguin and Panda updates by Google. Indeed, another hot topic these days is so-called 'social authority,' wherein Google and Bing are paying increasing attention to the strength of one's Twitter, Google+, and/or Facebook profiles, shares, and followers. The major providers also have a lot of information on the topic, admittedly slanted towards promoting their advertising products as much as truly explaining to a needy small business marketer how to get his company to the top of search. The resulting information overload can cause many a company to go into 'analysis paralysis,' and give up on the field of SEO altogether. Add to the mix the plethora of companies offering SEO services, and one has a witches brew of disinformation.
Books, in contrast to blog posts and the self-serving messages of other parties, offer a more in-depth way to approach the topic. With the explosion in self-publishing and the continued interest of major publishers in online marketing, the marketer can go to Amazon and other online booksellers and find a wealth of books. Therein, however, lies another problem: there are now many, many books on the topic of varying degrees of quality. By virtue of teaching classes in marketing for the JM Internet Group, for Bay Area institutions such as AcademyX and Bay Area Video Academy, and for Stanford University Continuing Studies, Dr. McDonald is in the unique position of knowing what makes easy and clear sense to the average reader.
The list of recommended books on Amazon is an unbiased look at the field of SEO, with books ranging from beginner to intermediate to advanced. New for the May, 2015, update to the list is an 'SEO coffee cup,' which is a tongue-in-cheek yet real product that can serve up some caffeine as one investigates the field of search marketing!
Recommending Books for the List
The list is open to recommendations, and Dr. McDonald in fact receives many submissions from book authors to be included on the list. The criteria are simply that the book be on the topic, be available on Amazon, and be sufficiently innovative yet basic in content so that a small business marketer can follow its advice. Interested parties are referred to the JM Internet Group website or Jason McDonald's private website at http://www.jasonmcdonald.org/ to submit books for possible inclusion.
About the JM Internet Group
The JM Internet Group provides SEO, Social Media Marketing, and Google AdWords training and courses for busy marketers and businesspeople. Online search engine optimization training helps explain keywords, page tags, link building strategies and other techniques needed to climb to the top of search engine rankings for Google, Yahoo, and Bing. The teaching methodology is hands on, with live examples and discussions, taught from the convenience of each student's computer.
Contact:
JM Internet Group, Media Relations
Web. http://www.jm-seo.org/
Email. jm.internetgroup '@' gmail.com
Tel. +1-800-298-4065