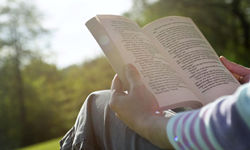 To be featured in a 'list of lists' is a great honor.
New York, NY (PRWEB) June 11, 2015
The JM Internet Group, a top provider of SEO Training online, is proud to announce that the SEO Fitness Workbook, 2015 edition, has been featured on a 'List of Lists' published by Luis Wichita, a prominent blogger. The book has garnered excellent publicity this year, and being featured in yet another list of lists confirms its place among the best-selling books on SEO.
"The popularity of our online courses among small business owners and marketers encouraged us to publish the SEO Fitness Workbook on Amazon," explained Jason McDonald, Senior Director of the JM Internet Group. "What's novel for 2015 is that the book has been featured on many lists of the best SEO books. Being featured in this latest list is a great honor."
To read the list of lists featuring the SEO Fitness Workbook, please visit http://www.wichita-training.org/2015/06/best-seo-books-2015-list-of-lists-of.html. To view another list featuring the book, please visit http://www.amazon.com/SEO-Books-2013-2014-Optimization/lm/R2ZJ80G4COWMSZ. To learn more about the JM Internet Group, including its books and classes on SEO, AdWords, and Social Media Marketing, please visit http://www.jm-seo.org/.
Business Books on SEO: Two Sorts of Books
The world of books is as crowded as ever, as the book reading public migrates online. Within the realm of books on SEO, two main types of books have emerged. One book type is by experts for experts. These books cater to the cognoscenti among SEO practitioners and can be difficult for the average small business owner or marketer. A second type of book, often available only in digital format, speaks in 'plain English' and attempts to make SEO easy. The SEO Fitness Workbook fits into this latter category. Almost unique in this category, it is available in both print and digital format and is used by the JM Internet Group in their online classes and courses in marketing.
About the JM Internet Group
The JM Internet Group provides SEO, Social Media Marketing, and Google AdWords training and courses for busy marketers and businesspeople. Online search engine optimization training helps explain keywords, page tags, link building strategies and other techniques needed to climb to the top of search engine rankings for Google, Yahoo, and Bing. The teaching methodology is hands on, with live examples and discussions, taught from the convenience of each student's computer.
Contact:
JM Internet Group, Media Relations
Web. http://www.jm-seo.org/
Email. jm.internetgroup(at)gmail(dot)com
Tel. +1-800-298-4065