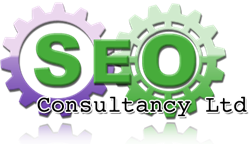 (PRWEB) March 01, 2014
With many years experience offering search engine optimization services to clients in the UK, the London-based online marketing firm SEO Consultancy Ltd has announced its intention to expand overseas. Part of the plan is to renew the firm's focus on developing its links with the emerging market in the Middle East.
Helping UK-based business and service providers increase the exposure of their websites in the search engine rankings has seen the team at this SEO company grow in number over the years. With multiple offices required to house the expanding team, the firm's Director recently set his sights on the emerging overseas markets, with a strong focus on the Middle East. With a history of working with clients based in the region, with the majority of them located in Dubai, the decision on where to open the first Middle East office was practically made for them.
"With strong links to the city, in terms of clients based over there and some of our former employees that are now working there, Dubai was an obvious choice when it comes to picking a base for our expansion into this booming region," the Director of SEO Consultancy Ltd explained. "The team and I travel there a lot on business to visit existing clients, so it made sense to open an office there if for no other reason than to make supporting our visits easier," he continued. "By having our own meeting facilities and a team of locally hired support staff, we can remove a lot of the hassles involved in doing business in a foreign country where we previously had no base," he shared.
While there are many differences between the UK and the UAE, this doesn't appear to be an issue that is causing concern for the team. "Carrying out SEO Dubai style isn't that different from doing it for UK firms," the Director enthused. "Due to our gradual expansion into this marketplace, by slowly acquiring clients based there, we've been able to learn as we go at our own pace, rather than jumping in with both feet and opening an office with no prior experience in the city or region," he divulged.
Offering search engine optimization in Dubai seems like an obvious expansion for this firm, thanks to their experience of working with clients based in the region, coupled with their success in the UK-market. With the UK-market becoming increasingly competitive and with many firms fighting for the same clients, moving to a less served market makes sense.
As many international companies have a presence in Dubai, there will be no shortage of potential clients for this SEO company to work with. As many of the staff at those firms will have had experience of working with online marketing agencies like SEO Consultancy Ltd before, it will also help make the acquisition of clients more straightforward, providing another compelling reason to make this the location for expansion. This is all without taking into the consideration the locally owned and operated business that too will require SEO services to compete in the online marketplace.
As the internet continues to grow in importance when it comes to advertising and marketing, firms offering SEO services look set to prosper, especially in emerging markets.