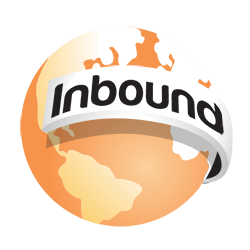 "We are on the cusp of launching some of our biggest projects to date."
Victoria, British Columbia, Canada (PRWEB) August 13, 2013
In a recent independent offline study of active online marketing agencies throughout Costa Rica, an affiliate of Inbound Marketing Group (IMG) has knocked the ball out of the park with their complete domination of the search results in key markets across the country.
Don Halbert is a results oriented Costa Rica SEO who focuses on achieving top rankings for his clients through the practice of what many in the field call "white hat" strategies.
With the ever-changing dynamic of search engine optimization and inbound strategies, marketing professionals across the globe are involved in a perpetual game of cat and mouse with the search giant Google, Inc.
In their attempt to curb search spam, Google has been putting out updates to their search algorithm that aids them in achieving their overall goal of "end search" and the improvement of search engine results pages (SERPs).
The term end search is the action by which a searcher begins by typing in to Google their desired search query. When Google responds with the Top 10 results with what they believe to be the most relevant to that particular search query, the searcher then clicks on the top results. Now if the searcher clicks on the first result in Google and stays on that page as opposed to hitting the back button and choosing another, this is what is called "end search". And Google's entire objective [ironically enough] is to end search and provide the searcher with precisely what it was they were searching for - all in the first attempt.
Google also uses this to gauge the quality of their own selections for Page 1 results. Clearly if Google provides it's idea of the Top 10 and yet searchers are bouncing off the pages down to the 4th, 5th and 6th spots, then the results of that first page have to be reconsidered. Evidently Google will not keep a web site at #1 unless the average searcher is satisfied with what they find on that page.
One SEO firm in Costa Rica has consistently shown that white-hat SEO strategies can and do work in 2013. Evidence of this is shown in their top rankings for some of the country's most competitive phrases including real estate and the vacations sector.
We sat down with Don Halbert and this is what he had to say on the subject.
"There was a time when inflating statistics and trumpeting my achievements was necessary in order to attract more clients - these days I am far too busy acquiring and maintaining, top rankings for my clients. I no longer have the time to sit down and do interviews or even keynote SEM conferences like I use to. In fact this interview was difficult enough to arrange given we are on the cusp of launching some of our biggest projects to date." said Don Halbert, a Certified Inbound Marketing Educator with Hubspot.
"The truth of the matter is, businesses need to be more aware of the tactics used throughout the SEO world to land new clients -- all they need to be concerned with are the results. What I mean by that is...simply verify the claims of top ranking for their clients by validating their client roster and past achievements. And it's also important to note that not all phrases are equal. For example ranking in top positions for "Costa Rica properties for sale" is not the same as taking the top spot for "Costa Rica real estate" - which is an accolade we currently hold." added Mr.Halbert.
A few months back, the boutique business of Don Halbert, and his operations in Costa Rica, were acquired by the accomplished and recognized marketing firm Inbound Marketing Group Corp.
The overall business model and future goals of both businesses were compatible and therefore the merger was natural.
For more information on marketing in Costa Rica both online and offline, visit the web site of Don Halbert at http://www.donhalbert.com
About IMG (Inbound Marketing Group Corp.):
Founded originally in 1999 as Triton Systems Inc., later would become IMG - Inbound Marketing Group Corp. IMG has become a world-renown marketing firm specializing in exclusive inbound marketing and search optimization strategies. IMG is a privately held company headquartered in Victoria, British Columbia with offices in the US and Costa Rica.