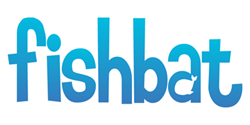 Bohemia, NY (PRWEB) October 14, 2013
Online marketing firm fishbat responds to an article published by Mashable on October 10th, which outlines how small businesses will be affected by Google's latest update.
According to the Mashable article titled, "What Google's Hummingbird Update Means for Small Business," Google has recently released a huge update to its search algorithm, the largest since 2001. The algorithm update, named Hummingbird, will reportedly affect 90 percent of Google searches and aims to filter content created for the purposes of SEO out of the equation.
The article explains that the Hummingbird update is a response to user searches becoming longer and more specific. "Whereas prior search algorithms focused on keywords, the new algorithm will now focus on users' intent by answering questions that they are asking in their searches." To accomplish this, Google moved away from its traditional keyword system. Instead of listing options based on the most important words in a search, Google will now take entire entries into account. This will undoubtedly help smaller businesses race to the top of keyword search results.
Justin Maas, vice president of client relations at online marketing firm fishbat, agrees that the Hummingbird update is good news for small businesses. "The emphasis of Google's latest algorithm update is to provide more precise search results to the question style of searching popularized by the iPhone 4S and Siri. This means that searches like 'Where can I find a good plumber' are more likely to result in a small local business, regardless of their ranking under the keyword 'good plumber' because Google's Hummingbird update is reading the question and taking location into account."
Maas believes that the Hummingbird update is a welcome change to Google. "What Hummingbird really does is open up more opportunity to small businesses. Small businesses no longer have to fight with Fortune 500 companies over the same few keywords. Instead, small businesses can concentrate on their local market."
fishbat, Inc. is a full-service online marketing company and social media agency dedicated to connecting all types of businesses with their target audiences in the most effective and efficient way. Through innovative strategies in social media management, search engine optimization (SEO), branding, web design, reputation management and public relations, fishbat promotes a consistent and professional online voice for all of its clients.