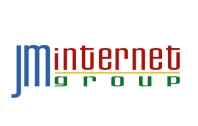 2014 will be a very exciting year for SEO workshops.
San Jose, CA (PRWEB) January 10, 2014
The JM Internet Group (http://jm-seo.org), a leader in online SEO training, is proud to announce that their popular SEO webinar on the top ten search engine optimization tools returns in Webinar format on January 23, 2014. The popular training explains the tricks and secrets to SEO for small business marketers. Students from big cities such as New York, Los Angeles, Chicago and Houston have been among the attendees, but the attendee group reaches to small towns all over the USA and Canada. The innovative online format makes learning SEO possible for anyone, anywhere, with a live connection to the Internet.
"During 2013, we drew many participants from the big cities seeking SEO training in Los Angeles or Chicago but finding our online training instead," explained Jason McDonald, Director of the JM Internet Group. "For 2014, we plan to grow our audience into smaller markets in the United States such as Houston, Dallas or Austin in Texas as well as anywhere in the world with an Internet connection."
To learn more about this upcoming SEO workshop, please visit http://www.jm-seo.org/. There one can self-register for the SEO workshop as well as find out more about the JM Internet Group's high impact training in SEO, Social Media Marketing, and AdWords.
SEO Training Course Schedule - Learn Search Engine Optimization Online
Classes begin February 19, 2014.
Top Ten: Top Ten Tools for SEO / Search Engine Optimization
Keywords: How to Generate Great Keywords for Great Google Rank
Page Tags - Quick Boost - Use Page Tags to Improve your Google Rank
Link Strategies: The Who, What, Where, When and How of Getting Good Links for SEO
News: News You Can Use - Using News as an SEO Opportunity -
Google Rank: Monitoring Your Google Rank, and Leveraging it for SEO and PPC
Website Structure: Creating the Best Topology for Google Rank
Metrics: Tools for Measuring Your Website SEO and Performance
AdWords: SEO for AdWords
Social Media: Social Media Marketing for Businesses and Marketers
Learn SEO in a Friendly SEO Workshop, Online
Previously, most classes about Internet Marketing have been available only in either the large cities like Chicago, Houston, or Los Angeles, or at specialized industry conferences like SMX or SES. The JM Internet Group is dedicated to bringing Internet Marketing education to small businesses and marketers across the United States, Canada, and the United Kingdom. Attendees participate in live training, but also have access to recorded videos, PowerPoint, and all web links. Live question and answer plus after session one-on-one assistance make this online training in Internet Marketing a powerful alternative to real-world instruction. For those who neither live near a big city nor can attend an annual trade show event, the online learning environment is a powerful way to get up to speed on Internet Marketing. "January is a great time to get started on SEO whether you live in New York, Chicago, Houston, Los Angeles or anywhere because our online SEO courses make learning SEO easy and fun," quipped Dr. McDonald.
About JM Internet Group
The JM Internet Group provides SEO, Social Media Marketing, and Google AdWords training and courses for busy marketers and businesspeople. Online search engine optimization training helps explain keywords, page tags, link building strategies and other techniques needed to climb to the top of search engine rankings for Google, Yahoo, and Bing. The teaching methodology is hands on, with live examples and discussions, taught from the convenience of each student's computer.
Contact:
JM Internet Group, Media Relations
Web. http://www.jm-seo.org/
Email. jm.internetgroup(at)gmail(dot)com
Tel. +1-510-713-2150