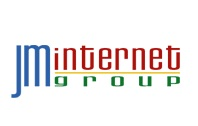 The SEO Toolbook is truly a labor of love.
Boston, MA (PRWEB) September 15, 2013
The JM Internet Group (http://www.jm-seo.org), an SEO training leader, is proud to announce that their SEO Toolbook (http://www.amazon.com/exec/obidos/ASIN/B00D96DJE6) has topped thirty reviews on Amazon. The book compilies the best no cost tools for Search Engine Optimization and serves a critial need for small business marketers.
"The SEO Toolbook is truly a labor of love," explained Jason McDonald, director of the JM Internet Group. "We compile these tools twice a year, and publish the one and only comprehensive guide for small business owners and marketers seeking to understand SEO. SEO is the art and science of getting a company to the top of Google or Bing, and these no cost tools make that task easier than ever."
To learn more about the SEO Toolbook, please visit:
http://www.amazon.com/exec/obidos/ASIN/B00D96DJE6
The SEO Industry's Director to SEO Tools: Table of Contents
Introduction - Welcome to SEO Toolbook!
Keywords - Tools for defining effective SEO-friendly keywords.
Page Tags - Tools to help understand how page tags work with keywords for better SEO.
Link Building - Tools and resources to reverse engineer competitor's links and build out your own link-building strategy.
Press Releases - no cost and paid press release services for Press Release SEO.
Blogs - tips, tools, and resources for better blogging.
Rank - tools to measure rank on Google and Bing systematically!
Website Structure - tools that go beyond just Google Webmaster tools to help create and maintain an SEO-friendly website.
Local Search - tools to help optimize a website for Google+ Local and local search engine optimization.
Google+ - a special focus on the in's and out's of working with Google+ for SEO purposes.
Metrics - tools to help measure performance over time.
Media - the top 'stay informed' websites, blogs, and portals about SEO.
SEO Books - Compiled List of Top SEO Books
As part of the SEO Toolbook project, Jason McDonald maintains a companion list of the top SEO books. This book can be found on Amazon at http://www.amazon.com/Best-SEO-Books-2012-2013/lm/R2ZJ80G4COWMSZ and has proven to be one of the most popular list mania's on Amazon. In addition to publishing the SEO Toolbook, the JM Internet group routinely updates its database of the premier learning resources on SEO, including books, trainings, and real-world trade shows.
About JM Internet Group
The JM Internet Group provides SEO, Social Media Marketing, and Google AdWords training and courses for busy marketers and businesspeople. Online search engine optimization training helps explain keywords, page tags, link building strategies and other techniques needed to climb to the top of search engine rankings for Google, Yahoo, and Bing. The teaching methodology is hands on, with live examples and discussions, taught from the convenience of each student's computer.
Contact:
JM Internet Group, Media Relations
Web. http://www.jm-seo.org/
Email. jm(dot)internetgroup(at)gmail(dot)com
Tel. +1-510-713-2150